Finding Your Way:
After moving in comes the fitting in
Getting to know the state's flagship campus can be a challenge, especially while settling into a new life in Fayetteville. It's cool. Everyone was a newbie once.
While exploring campus, we hope these online tips and tricks will help you get to know the university's digital neighborhood.
A word about names
Many university websites are built on top of the main uark.edu site. Often adding a single word lets you directly hit that site's homepage.
For example, University Housing's website is housing.uark.edu. Transit and Parking can be found at parking.uark.edu.
See what we did there? Protip: You can too.
Your digital dashboard
Consider these the workhorse web pages you'll be visiting on the daily. These sites make good candidates for bookmarks on your phone, tablet or computer.
A must have for your phone is the new mobile homepage at m.uark.edu. Here you'll find a dashboard to a ton of useful tools including the map, the calendar and the directory.
Where am I? What's going on? Who is that? These tools answer it all.
Socialmedia.uark.edu provides a full directory of the many social media channels maintained by various groups on campus. You can connect socially with the university through the hashtag #YOUofA.
Don't forget about UAConnect and Blackboard, the twin tools that help you manage your learning experience. UAConnect is used to register for classes and provides an overview of grades, while Blackboard brings classrooms online.
All work and no play?
No way. Part of being a successful student is moving beyond the books and finding a place in our unique university culture.
One of the best ways to get involved with the campus is by matching your interests against more than 380 registered student organizations (Known as "RSOs" on campus). They range from Greek life groups to academic interest groups to religiously affiliated groups to the official Razorback Quidditch club.
The Arkansas Union is the center of things on campus. Inside you'll find the Student Technology Center with the best gaming rigs on campus, video production services and even iPad checkout services.
If you live off campus, you'll want to check out the union's Commuter Lounge and the free coffee and donuts featured during Wednesday Wake-Up.
OK, now I'm hungry
Chartwells feeds us all each day. They maintain a website which features more than 20 spots on campus where food is found. You can find their Fall hours, locations and prices there.
If you are looking further off campus for good eats, then you might enjoy "Wining and Dining in Fayetteville: The Non-traditional Way" by Katherine Kortebein of the Arkansas Traveler, the student-run campus newspaper.
Fayetteville is a foodie town with a special emphasis on local restaurants that take you out of the chain restaurant comfort zone. This city rewards exploration.
How am I going to pay for that?
Oh right, money. Well, the university offers some great assistance in helping you get a job.
The Career Development Center provides counseling, resume reviews, mock interviews and pep talks as you navigate the challenging world of getting a good gig.
The center maintains the Razorback CareerLink, which is a database of open jobs that can be searched by students and alumni. Employers who specifically want university graduates and students list these jobs. They are looking for you.
Written by Christopher Spencer, University Relations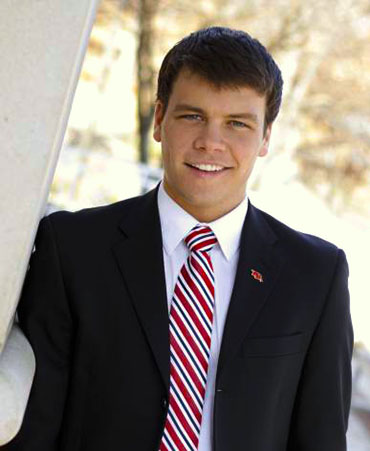 "I got involved in student government because I was concerned about the lack of accessible parking on campus. I stayed in student government because I saw legislation I wrote as a senator work to make things better."

- Bo Renner, President - Associated Student Government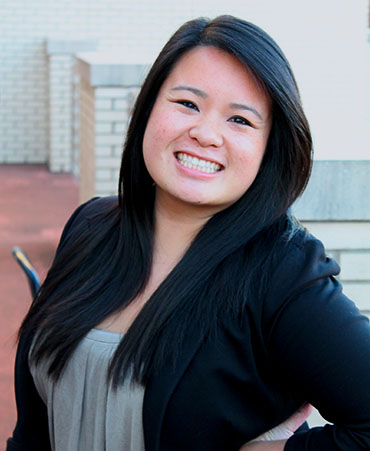 "My sophomore year, I went on a service-learning tour of civil rights sites in the south through the Center for Community Engagement. I soon became an officer with the Volunteer Action Center where I found a mentor named Angela Oxford. Working with the Full Circle Campus Food Pantry, we were able to travel to the White House last year to showcase the impact of that program."

- Sylvia Tran, graduate student, Clinton School of Public Service