- Jessica Leonard
Heroes on the Hill
Join us in honoring our veterans here at the U of A this Veterans Day. With more than 700 veterans as students and another 150 veterans serving as faculty and staff, heroes walk among us here on The Hill.
The front lawn of Old Main holds several memorials honoring veterans, from the monument dedicated to POWs to the flagpole that was rededicated in 2011 in honor the five U of A alumni who received the Congressional Medal of Honor, the Americans who died in the terrorist attacks of Sept. 11, 2001, and all of our veterans.
Earlier this year, U of A alumnus Joe Weishaar was chosen to design the nation's first World War I memorial in Washington D.C. His design, titled, "The Weight of Sacrifice," uses open spaces and sculpture to create an area of reflection and remembrance.
President Wilson proclaimed Nov. 11 as Armistice Day in 1919, commemorating the end of World War I. President Eisenhower changed the name to Veterans Day in 1954, to honor veterans of all wars.
The Veterans Resource and Information Center is the hub of veteran support on our campus, providing assistance with admissions, benefits and scholarships and connecting student-veterans with academic departments and other resources.
Our tradition of service to the country continues today, both through the Veteran Resource Center and through the hundreds of veteran leaders across campus.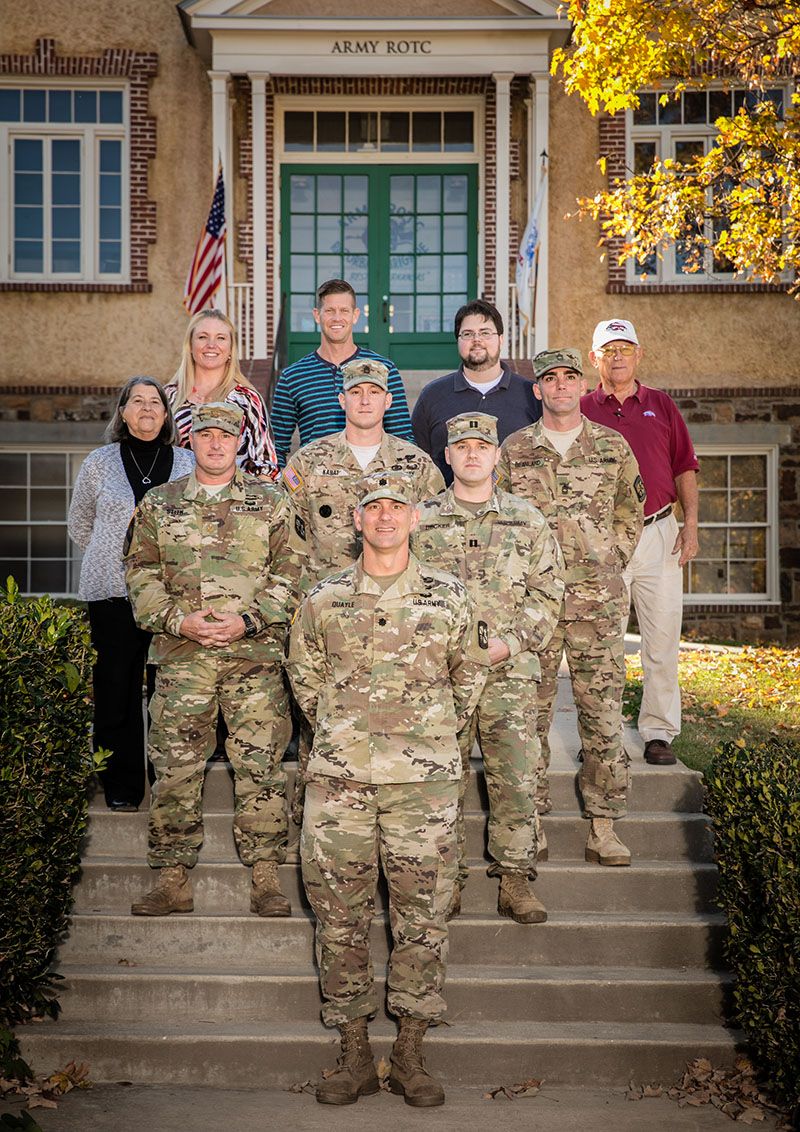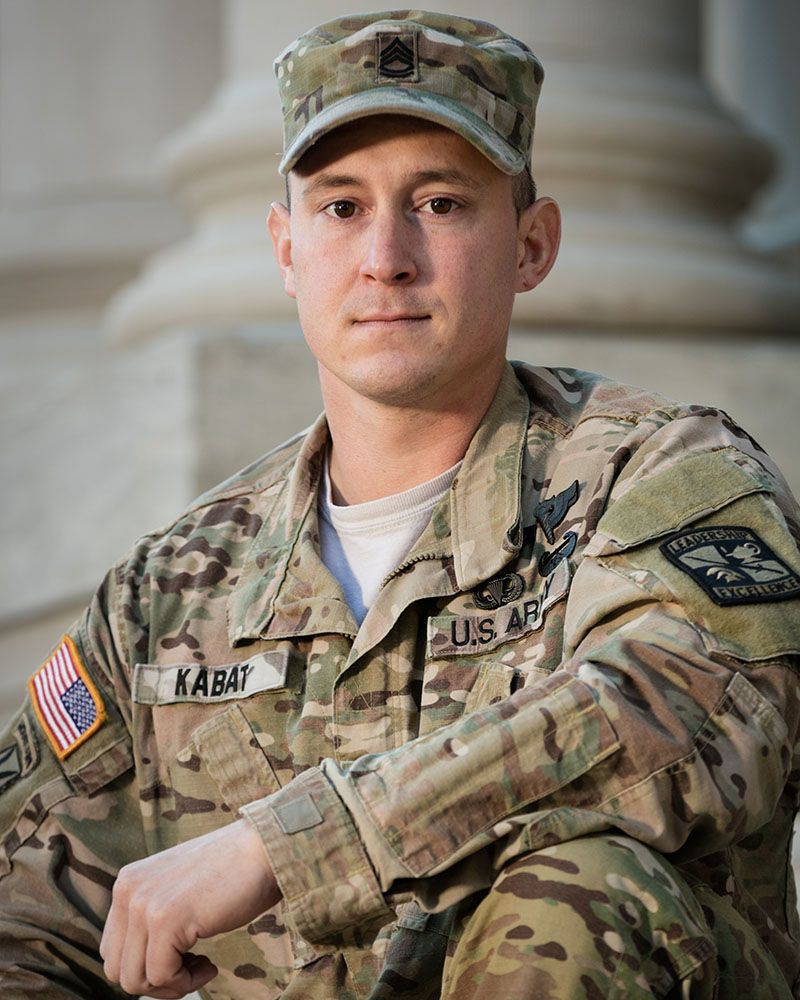 Sgt. 1st Class Anthony Kabat
Served: Iraq, Afghanistan
Role at U of A: Military Science Instructor – Army ROTC faculty
"I know the long legacy of heroes that have defended our country, and to be put into that group, even just a little bit, is an extremely humbling experience."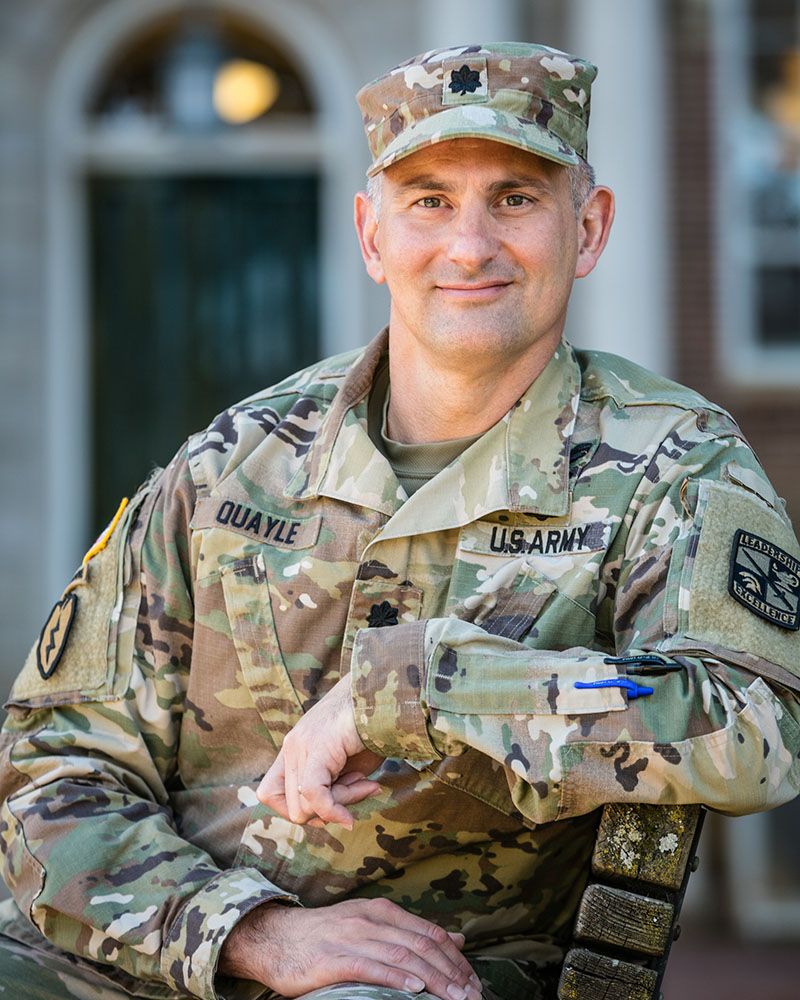 Lt. Col. Chad Quayle
Served: Iraq, Afghanistan, Korea
Role at U of A: Professor of Military Science – Army ROTC faculty
"You know, Major Winters in 'Band of Brothers' said that he wasn't a hero, but he knew some. For me, being a veteran means that all of the nebulous, kind of conceptual things that people talk about, for me there is a name, a friend, somebody personally that goes with all of that. So you've seen the people. It's very personal."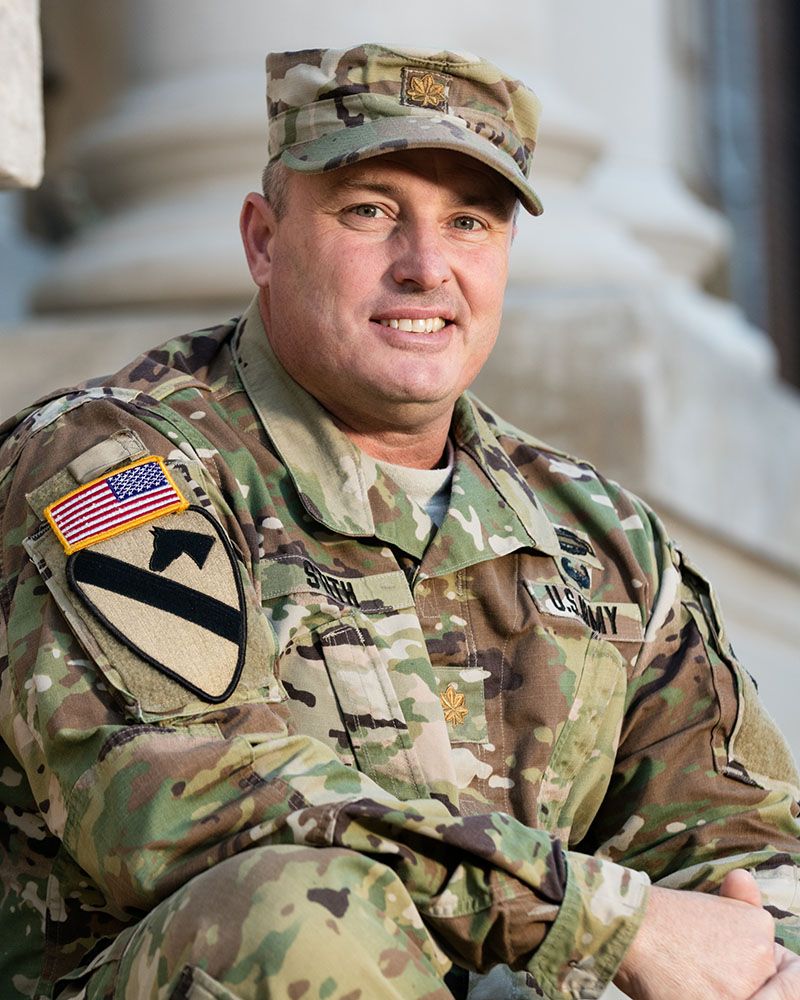 Maj. Tim Stith
Served: Iraq
Role at U of A: Assistant Professor of Military Science – Army ROTC faculty
"Being a veteran means a lot more as I've gotten older. I joined for patriotism at first, and then as you serve years and years into service, you just realize – you're bought in – you love your country and want to do this for your buddies next to you and for your family and to honor God and country."