- Photo Russell Cothren
On the Move
The University of Arkansas, already one of the nation's best college values and fastest growing universities for undergraduates, is now being recognized for its graduate programs by U.S. News & World Report in its 2015 edition of Best Graduate Schools.
Four U of A graduate programs made impressive gains in the Best Graduate Schools rankings, including:
The College of Education and Health Professions' graduate education programs, which moved up 46 places in the overall rankings
The Sam M. Walton College of Business M.B.A. program moved up 11 spots overall and into the top 30 among public business schools
Walton College held its No. 1 national ranking for the number of full-time M.B.A. graduates employed at graduation
The School of Law climbed 47 places overall since 2008 and rose to 33rd among public law schools
The College of Engineering and four specialized departments moved up in the rankings, including electrical engineering's rise of 20 spots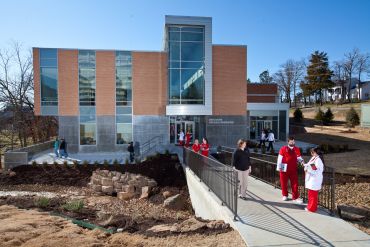 The move up in the graduate education rankings was due in part to an increase in external funding and a higher number of students with grants. More external funding is in the offing for the College of Education and Health Professions.
A $32-million research grant from the U.S. Department of Education, the largest in the university's history, counts in next year's rankings and will help the college continue its positive momentum.
Career placement is another key factor used to evaluate graduate schools. Walton College sets the bar nationally with an impressive 88 percent of full-time M.B.A. students employed at graduation, edging out graduates from Harvard, Stanford and the Wharton School of Business.
"At a time when general public sentiment is that college graduates are struggling to get jobs, it is especially gratifying to know that Walton graduates are not only securing careers, they are getting a higher starting pay, on average, than past years," said Eli Jones, dean of the Walton College.
The University of Arkansas School of Law continues to rise in every measure, ranking highly for job placement and bar passage rates. The National Jurist also listed the school as one of the top two law schools nationally for the value it provides to students.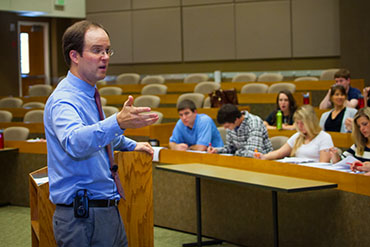 These successes bolster the university's goal of being recognized as a Top 50 public research university, an achievement that would put the U of A among the top 8 percent of all public research universities in America.
"Strong graduate school programs are one of the hallmarks of any great public research university, and these rankings are proof that we are steadily moving toward our goal, to be recognized as a Top 50 public research university." said Chancellor G. David Gearhart.
The following resources provide additional information about the recent recognition of the university's graduate programs:
Published: 3/21/2014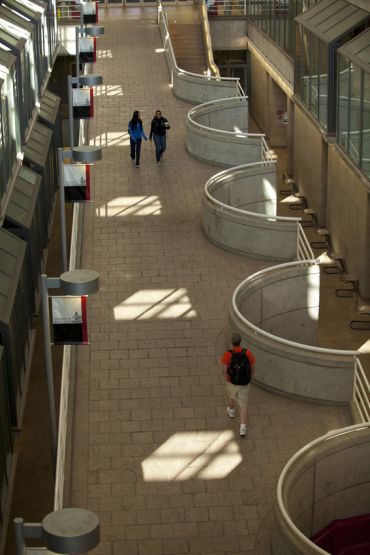 - Photo Russell Cothren
"Strong graduate school programs are one of the hallmarks of any great public research university, and these rankings are proof that we are steadily moving toward our goal, to be recognized as a Top 50 public research university."

- Chancellor G. David Gearhart