Quick Facts
Founded in 1871, the University of Arkansas comprises 10 colleges and schools and offers more than 270 academic programs. The Carnegie Foundation classifies the U of A among only 3 percent of universities in America that have the highest level of research activity.
Quick Facts
Location: Fayetteville, Arkansas
Founded: 1871
Chancellor: Charles Robinson
Endowment market value:

$1.7billion (FY 2021)

Research expenditures: $164.4 million (FY 2021)
Students
Enrollment: 30,936 (Fall 2022)

Undergraduate: 26,269
Graduate: 4,277

Student-to-faculty ratio: 20:1
Average ACT: 24.5
Average high school GPA: 3.74
Six-year graduation rate: 69.2 percent (2016 cohort)
Faculty and Staff
Faculty: 1,490
Staff, full-time: 3289
Staff, part-time: 61
Academics
Undergraduate majors: 101
Master's degree programs: 92
Doctoral and specialist programs: 38
Graduate certificate programs: 37
Did You Know?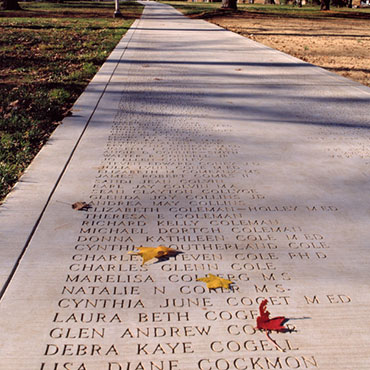 We have over 4 miles of sidewalks imprinted with the names of our graduates. To add your name to Senior Walk, it only takes another two inches (and four years of dedication for your college degree).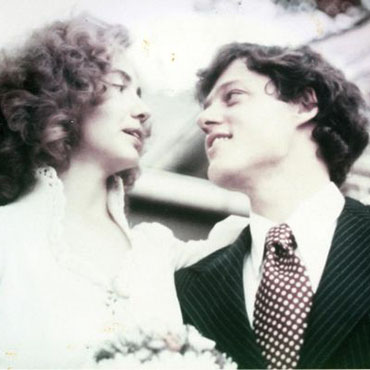 Bill and Hillary Clinton began their careers by teaching law at the University of Arkansas. Before she was a U.S. senator or the nation's secretary of state, Hillary founded our university's legal clinic.
Our Impact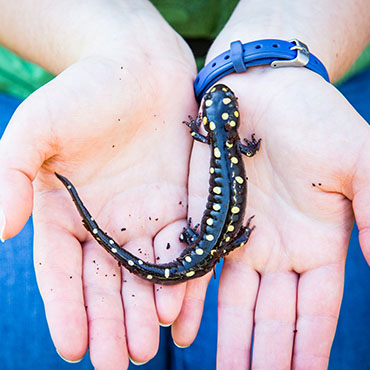 We make lives better.
We solve problems through innovation, finding new ways to make people healthier, safer and more successful. Our research, scholarship and creative activities provide life-changing opportunities.
Professor Barnett Sure co-discovered vitamin E.
We work to protect our natural environment for future generations
Combined investments in the arts of $160 million, establish School of Art and new Design District, advancing the arts locally, in Arkansas and beyond
We are dedicated to making higher education more affordable and accessible for all Arkansans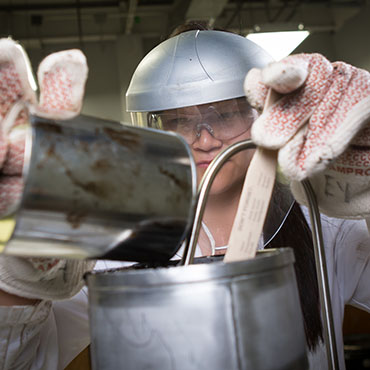 We solve problems.
As the state's only Tier One research institution, we're determined to find solutions to the problems we share. Our innovations and discoveries make lives better, building stronger communities and a better world.
$15 Million National Center devoted to protecting the nation's power grid from cyber attacks
$24 Million Center for Surface Engineering to develop new technology for industries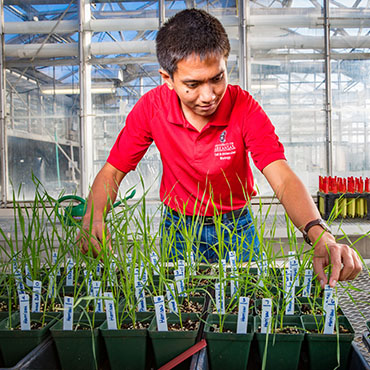 We drive economic development.
We stimulate the economy by collaborating and partnering with business and industry leaders to solve real-world problems and provide specialized education and training for the workforce. We generate new companies and new jobs through the commercialization of our research discoveries and the business ideas that are formed here.
The commercialization of our research discoveries and the business ideas that are formed and tested here generate new companies and new jobs
The University of Arkansas delivers an estimated economic impact to the state of more than $2 billion a year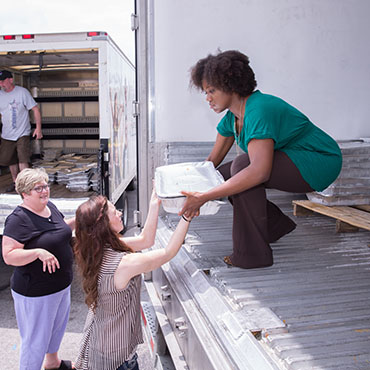 We build stronger communities.
We help schools, organizations and communities plan for the future by providing specialty expertise and by working together to develop better processes, methods and programs. We volunteer, get involved and give back through service-learning projects at home and around the world.
We serve Arkansas through numerous research and outreach centers that provide valuable services to the state by serving children, increasing civic knowledge and participation, and making businesses more profitable.
Our graduates are governors, leaders, teachers, nurses and entrepreneurs.
Our faculty members mentor future leaders and solve problems in hundreds of fields and disciplines.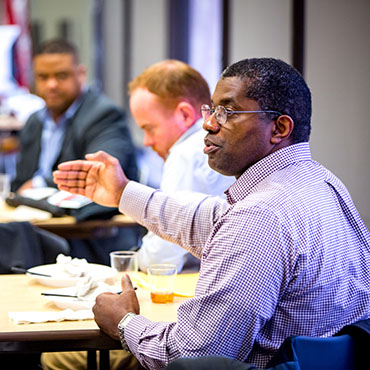 We create better understanding.
We believe that enhancing relations between people and nations requires better understanding through the support of diversity, inclusion and international exchange.
J. William Fulbright, a graduate and former president of the University of Arkansas, chaired the Senate Foreign Relations Committee for longer than any other Senator in American history and inspired the Fulbright Scholarship Program, the world's largest international student exchange program.
"International education exchange is the most significant current project designed to continue the process of humanizing mankind to the point, we would hope, that nations can learn to live in peace," Fulbright said.
Phi Alpha Theta, the only national honor society in History, was founded here in 1921.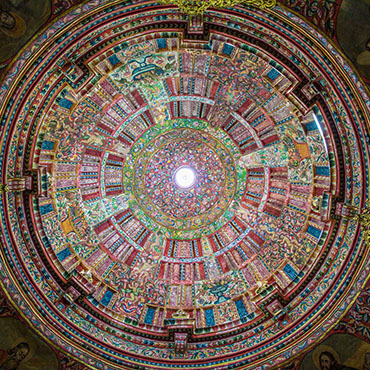 We leave our mark here and everywhere.
Our graduates and faculty contribute to communities across Arkansas and around the world. We are entrepreneurs, leaders, teachers and nurses dedicated to Arkansas. We are Fortune 500 CEOs, engineers, architects, artists and scientists determined to build a better world.
U of A graduate Robert Maurer co-invented fiberoptic cable, the backbone of today's Internet and global communication system.
Professor E. Fay Jones (1921-2004) achieved international fame for design, received the American Institute of Architects Gold Medal and his masterwork, Thorncrown Chapel, was ranked as the fourth best building by an American architect in the 20th century.
Famous Razorbacks
Arts and Entertainment
Charles Portis, author of 'True Grit'
Janis Kearney, presidential diarist
Bob Sauerberg, president of Condé Nast
Ed Wilson, former Fox TV president
T.J. Holmes, journalist and television personality
Nic Pizzolatto, created HBO series True Detective
Business and Education
William T. Dillard II, president/CEO of Dillard's department stores
Sonja Hubbard, CEO of E-Z Mart Stores Inc.
Jerry Jones, owner, Dallas Cowboys
Robert Maurer, co-inventor of fiberoptic cable
Doug McMillon, president and CEO, Wal-Mart Stores Inc.
J.K. Symancyk, CEO, PetSmart and former president and CEO, Academy Sports
Sports
Mike Conley, Olympic Gold Medalist
Veronica Campbell-Brown, Olympic Gold Medalist
Sandi Morris, Olympic Silver Medalist
Darren McFadden, 2-time Heisman Trophy runner-up
Stacy Lewis, LPGA 2-time major champion
Cliff Lee, 4-time MLB All-Star, Cy Young winner
Andrew Benintendi, MLB outfielder; College Player of the Year
Government
Asa Hutchinson, former Arkansas governor
Mike Beebe, former Arkansas governor
John Boozman, U.S. senator
Bruce Westerman, U.S. congressman
Princess Areej Ghazi of Jordan
J. William Fulbright, former U.S. senator
Dale Bumpers, former governor and U.S. senator
David Pryor, former governor and U.S. senator
Mark Pryor, former U.S. senator