Academics
Our campus values discovery. Learn, create and collaborate while discovering what your future holds. The university offers more than 200 degree programs, many among the nation's best. Choose from 70 bachelor's programs and dozens of master's and doctoral programs. We encourage undergraduate research in nearly every discipline and foster investigation and inquiry from our graduate students.
Expand Your Mind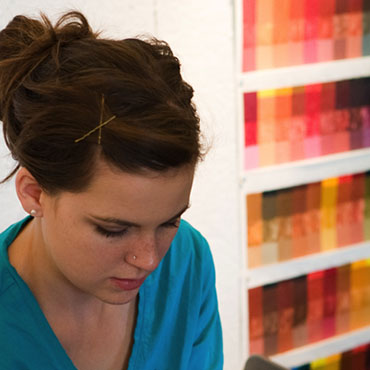 HONORS COLLEGE
Our endowed Honors College provides a special learning environment designed for top undergraduates from all majors. Honors students enjoy small, discussion-based classes, special housing, and increased access to the university's top professors.
STUDY ABROAD
Seize your chance to see the world and learn something about yourself at the same time. Study abroad fosters respect for other cultures, people and places, making you a true global citizen.
ACADEMIC SUPPORT
Realize your full potential. Our academic support programs ensure academic success through tutoring and access to various academic resources.
LIBRARIES
More than two million volumes of books fill the five campus libraries. Librarians specialized in every major field of study provide one-on-one assistance with class work and major writing projects. Go. Read. Now.
ONLINE PROGRAMS
No difference exists between a degree or certificate earned online and one earned on campus. The university's online degree programs and courses simply offer additional flexibility, no matter where you live.