Research, Discovery and Innovation
The University of Arkansas is classified among the research universities with the highest level of research, measured by number of doctoral degrees, research expenditures and scholarly productivity, according to the Carnegie Foundation for the Advancement of Teaching. The Carnegie Foundation recognizes what we already know: We like exploring, discovery and creativity. This research and creative work is fundamental to moving the university into the top 50 ranking of public research universities in America.
Interdisciplinary Research Strengths
We've identified six broad research strengths that stretch across multiple colleges and schools of the university. They don't cover everything we do, but they suggest how much we embrace interdisciplinary work.
Health – We explore solutions to cure chronic diseases, deliver health care more efficiently and create clearer policies for public health.
Nanotechnology — Our researchers and graduate students create nano materials with real-world applications, from atomic-level lubricants to microscopic drug-delivery systems to electrical circuitry at the scale of one billionth.
Energy and Environment – We focus on the human and planetary scale by developing new technologies that redefine the power grid, photovoltaics, biomass and environmental policy. University researchers direct their efforts toward reducing energy consumption and conserving the environment.
Art, Architecture and Humanities – Our creative writing, history and architectural design programs rank among the best in the nation. The university's interdisciplinary approach combines art and humanity to produce a fuller picture of the world.
Food Safety – We study the entire food-safety cycle from the organic production of crops to the development of nutritional blends of food. Arkansas is an agricultural state and policies developed here have a far-reaching effect on the residents of our state and across the country.
Supply Chain, Retail and Transportation – Our research into distribution, logistics and multi-modal transportation isn't theoretical. We see the business impact firsthand with the world's largest retailer Walmart, international meat and poultry leader Tyson Foods and trucking giant J.B. Hunt Transportation all headquartered in the area.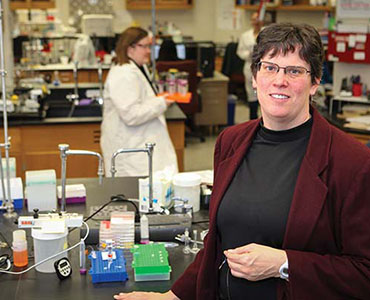 Changing the World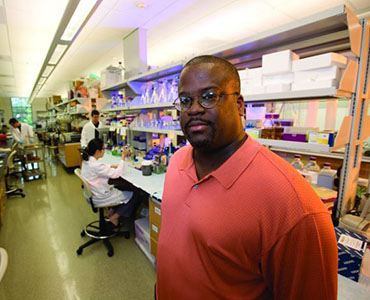 Our focus on alternative energy sources led to the development of more efficient solar cells. This effort enabled students and recent graduates to start small companies dedicated to developing better parts for the solar-power industry. Other researchers focus their efforts on developing a more efficient and reliable power grid, as well as batteries for electric cars.
Physics and engineering researchers affiliated with the Institute for Nanoscience and Engineering lead the development of new and improved biosensors and superior materials – such as Teflon – for manufacturing.
Each year, sociologist Kevin Fitzpatrick and his students conduct an inventory of the homeless population in Northwest Arkansas, part of his ongoing research into the lives of poor and homeless people in the South. Foundations and service providers nationwide use his books, developing partnerships and coordinating projects through his work.
Exercise science researchers investigate areas of human performance that affect our understanding of dehydration, heat exhaustion, concussions and muscle regeneration.
Dave Fredrick was the only classicist at the 2008 game developers conference. Today, he uses advanced gaming technology to reconstruct whole sections of Pompeii in an interactive virtual world. Students work along with him in his computer lab in the Center for Advanced Spatial Technologies.