Senior Walk
The U of A boasts one of the most unique traditions found on any campus: Senior Walk, consisting of miles of campus sidewalks engraved with the names of more than 200,000 University of Arkansas graduates, dating back to the first graduating class in 1876. It's the university's longest tradition, at least in terms of mileage. Senior Walk is concrete proof of the university's commitment to students.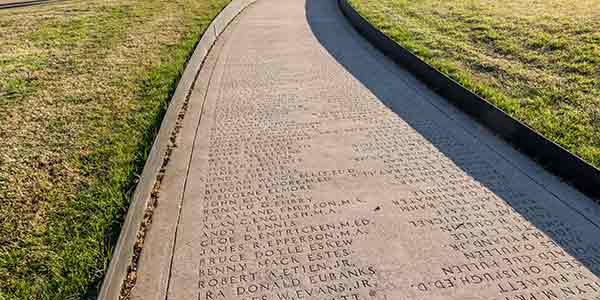 Explore the Virtual Senior Walk
Find a Graduate
Search by Name
Please note that Senior Walk does not include the name of every graduate. For instance, some graduates request that their names be withheld for privacy reasons. If you think a name is incorrect or missing, please email editor@uark.edu.
Explore by Year
Other Lists