Admissions
Seeking admission to the University of Arkansas? Take time to explore what we offer. We think you'll like what you find.
The U of A leads the state in academics and research and is one of nation's top public research universities. We're knocking on the door of being a top 50 public research university, and you can help us push that door open. We're also consistently rated among the nation's best values. We award $85 million in financial assistance and scholarships each year to students based on merit and need. High-achieving students can choose from several prestigious fellowship programs — Honors College fellowships for undergraduates and Distinguished Doctoral and Doctoral Academy for graduate students.
Shape Your Campus Experience
MAJORS
The U of A offers more than 200 programs of study in both undergraduate and graduate degree programs. Browse each undergraduate program and begin preparing for your education today.
LIVING ON CAMPUS
Take a tour of our residence halls and get a feel for our unique Razorback culture. Learn how to get involved in residence hall life and don't forget to mark those important housing application deadlines.
LIVING OFF CAMPUS
We offer an online database of off-campus apartment offerings from across Fayetteville for students and graduate students who have finished their freshman year.
HONORS COLLEGE
The Honors College brings together more than 2,600 high-achieving undergraduate students and the university's top professors. This "college within a college" boasts a select community fueled by discovery, creativity and service. Honors students enjoy small, in-depth classes, priority registration, special housing, increased interaction with faculty and enhanced opportunities for hands-on research. Our diverse honors students unite around their shared intellectual curiosity and passion, traits that result in a lifetime of success.
STUDY ABROAD
University of Arkansas students interview Tibetan refugees in India, study art and history at our U of A Rome Center, analyze business trends in Ireland and participate in community development in Belize and Mozambique. International experiences expand students' understanding of their world. We provide generous funding that opens doors. Our Office of Study Abroad and International Exchange helps students with step-by-step preparations ranging from program selection to funding options through pre-departure activities and returning back to campus.
ONLINE EDUCATION
We reach beyond campus by offering degree programs and courses online. These programs and courses give students total flexibility to combine family, work and other responsibilities.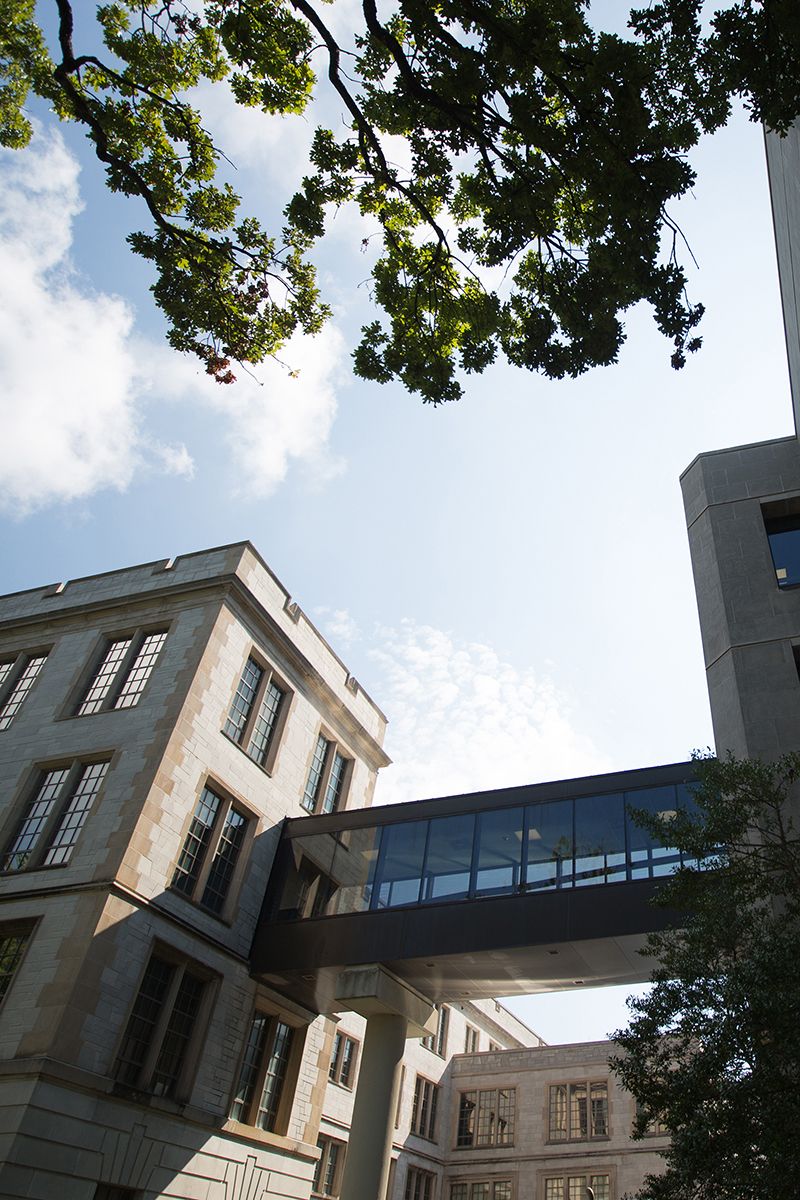 Funding Your Education