Intercollegiate Athletics
Sports fans rejoice. We have 19 teams competing at the highest level of NCAA competition in the SEC, arguably the nation's elite athletic conference. That equates to more than 200 sporting events on campus every year and at least 200 opportunities to call the Hogs! We also offer everything you could want in club sports and recreational activities. Check out the University Recreation links below.
The Razorbacks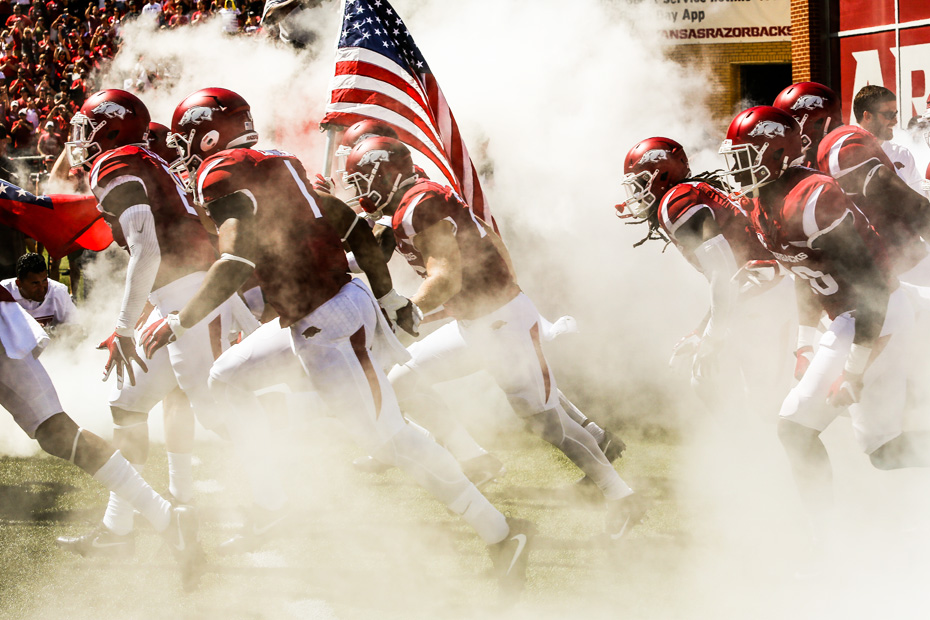 Our Razorbacks don't just represent the University of Arkansas – they are the pride of an entire state. Generations of students, alumni, fans, and entire families are all connected by their love of the Razorbacks. With 48 national championships and counting, what's not to love?
We live for game day. 'Calling the Hogs' with thousands of your closest friends is part of the experience. The Hog Call is one of most unique and most recognizable chants in all of sports. And it's loud, really loud.
Simply put, there are dozens of Lions, Tigers and Bears, but in all of college athletics there is only one Razorback. ArkansasRazorbacks.com is your source for Razorback news, information and features about the student-athletes and coaches we love to support.