Intercollegiate Athletics
Sports fans rejoice. We have 19 teams competing at the highest level of NCAA competition in the SEC, arguably the nation's elite athletic conference. That equates to more than 200 sporting events on campus every year and at least 200 opportunities to call the Hogs! We also offer everything you could want in club sports and recreational activities. Check out the University Recreation links below.
The Razorbacks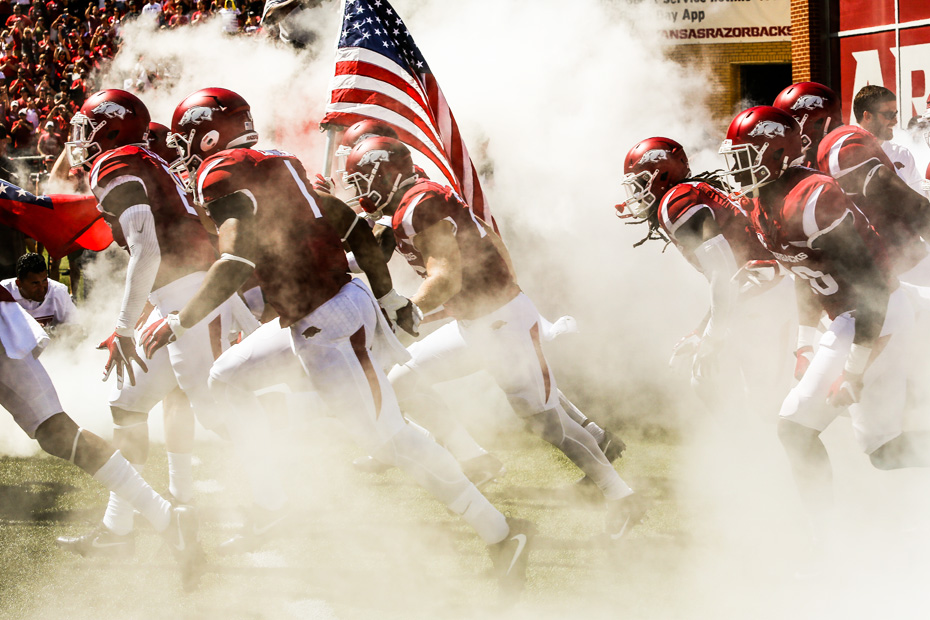 Our Razorbacks don't just represent the University of Arkansas – they are the pride of an entire state. Generations of students, alumni, fans, and entire families are all connected by their love of the Razorbacks. With 48 national championships and counting, what's not to love?
We live for game day. 'Calling the Hogs' with thousands of your closest friends is part of the experience. The Hog Call is one of most unique and most recognizable chants in all of sports. And it's loud, really loud.
Simply put, there are dozens of Lions, Tigers and Bears, but in all of college athletics there is only one Razorback. ArkansasRazorbacks.com is your source for Razorback news, information and features about the student-athletes and coaches we love to support.
University Recreation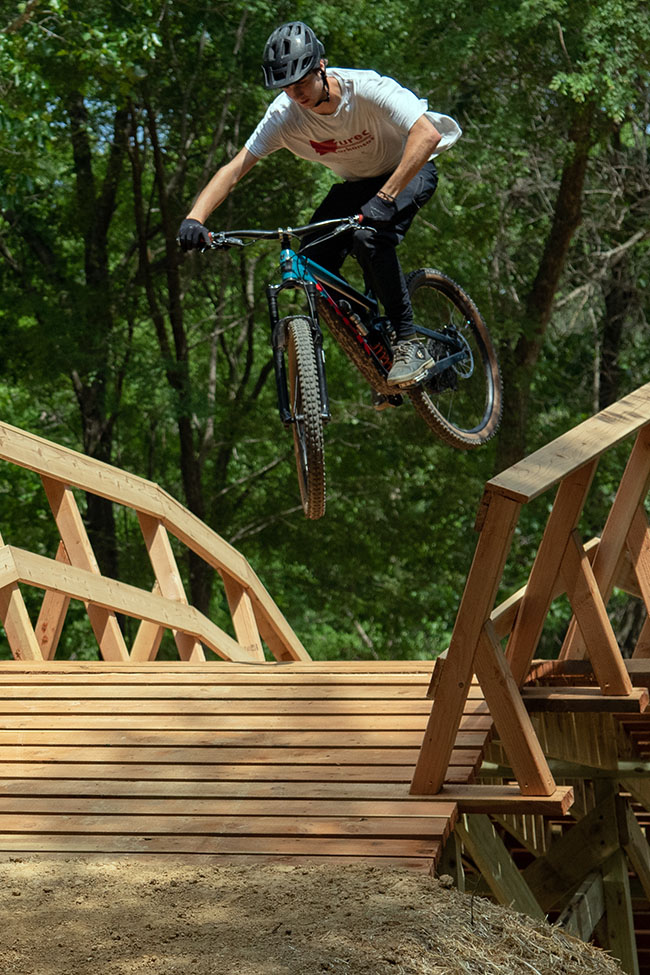 University Recreation provides a wide array of recreational facilities and opportunities on campus. All UARK students have a UREC membership that is paid for through tuition and fees. Faculty, staff, alumni, and community may purchase a membership.
The Health, Physical Education, and Recreation (HPER) building serves as the department's main recreation facility. In addition to the HPER building, UREC operates multiple auxiliary facilities including: the UREC Fitness Center, the UREC Sports Complex, the UREC Tennis Center, UARK Wellness, and the Tsa La Gi Bike Park, located behind the UREC Tennis Center.
UREC Outdoors (HPER 102)
Explore the outdoors through diverse clinics, adventure activities, and trips in the region and across the country. To get you ready, a bouldering wall, climbing wall, bike shop, and equipment rental services are offered here.
Fitness
UREC offers more than 70 group fitness classes per week, along with personal training and small group training opportunities.
Wellness
UARK Wellness aims to help members of the campus community achieve their full potential by maximizing positive qualities and embracing healthier lifestyles.
Aquatics
Go for a swim in our olympic sized swimming pool, located on the 2nd floor of the HPER, during open swim times. UREC also offers lifeguard, CPR classes, and swimming lessons.
Intramural Sports
Register for a men's, women's, or co-ed team to participate in our Big 5 leagues (flag football, basketball, volleyball, softball, soccer) and many other events throughout the year!
Club Sports
Club Sports are student led clubs that have the potential to compete against intercollegiate club teams at the local, regional, and national level.
UREC Sports Injury Clinic
If you injure yourself, we have licensed athletic trainers who will evaluate your injury free of charge. The clinic is located in HPER 320.
Employment
We are the largest student employer on campus. Open positions are posted to jobs.uark.edu.