Under Carol Reeves' leadership, U of A entrepreneurship teams have won more than nearly $2 million in the last decade.
- Photo Russell Cothren
The Coach of Entrepreneurship
Competitive. Disciplined. Tenacious. Those are the characteristics used to describe Carol Reeves, who has developed a hugely successful entrepreneurship program at the University of Arkansas. That's why those who know Reeves like to call her "The Coach," and that's how Fortune magazine also described Reeves in 2011 when it named her one of the nation's 10 most powerful women entrepreneurs.
Neil Bora, a student in Reeves' New Venture Development and Business Plan Project graduate courses in the Sam M. Walton College of Business, compared Reeves to college football coach Nick Saban, who has won a total of four national championships at Alabama and Louisiana State.
"She preaches the process, she wants people to stick to the process, to learn and study your market and the results will follow," he said.
Clete Brewer, a successful entrepreneur and member of the Walton College Dean's Advisory Board, likened Reeves to a coach closer to home.
"Carol is the John McDonnell of collegiate business competition coaches, for sure," said
Brewer, referring to the retired track and cross-country coach who won an unprecedented 40 national championships at Arkansas.
"Her secret magic is recruiting. She has the ability to see people's raw talent and their willingness to work hard. She seeks it out and nurtures it."


- Trish Flanagan, member of business plan team that won more than $300,000 in competitions in 2013
Under the guidance of Reeves, associate vice provost for entrepreneurship at the U of A, the university has fielded competitive graduate student teams at state, regional, national and international business plan competitions since 2002. During the past decade, students have won more than $2.2 million in cash at these competitions.
Reeves, who holds the Cecil & Gwendolyn Cupp Applied Professorship in Entrepreneurship in the Walton College, is the recipient of the university's 2014 Southeastern Conference Faculty Achievement Award. The award honors professors from SEC universities with outstanding records in teaching and scholarship who serve as role models for other faculty and students.

"I'm very honored and flattered by this award," Reeves said. "This recognition would not have been possible without the tremendous efforts of my students and those from the community who mentor them."
She was also recently honored with the C. Sam Walls Entrepreneur Educator Award, funded by the Donald W. Reynolds Foundation to honor Walls for his commitment to entrepreneurial education in Arkansas.
At the state level, the U of A's performance in the Donald W. Reynolds Governor's Cup Collegiate Business Plan Competition is unparalleled. Earlier this spring, the university won the graduate division at the Governor's Cup for the 11th consecutive year. Also, for the fourth time in the last five years, the university swept the top three spots in the graduate division, taking home $50,000 in the process.
Nationally, the U of A has won 20 national business plan competitions, two times more than the closest competitor. In 2012, the university became the first school to have three different graduate student business plan teams win a qualifying competition for the Venture Labs Investment Competition, which bills itself as the "Super Bowl of business competitions," marking the first time any university won three qualifying contests for the competition in the same year.
In 2013, the U of A became the first institution to have four teams qualify for the event.
Success at business plan competitions has now trickled down to the undergraduate level. BioBotic Solutions, an interdisciplinary team of engineering and business honors students — plus Hendrix College student Rachel Zweig, Reeves' daughter — took second place at the 2014 Donald W. Reynolds Tri-State Awards and took home more than $70,000 in cash during the spring competition season. To top it off, BioBotic Solutions has drawn national attention: Bloomberg Businessweek recently listed BioBiotic Solutions as one of "Nine Hot New B-School Startups."
Reeves built a powerhouse by relying on a formula that utilizes students from different disciplines.
"My ideal team is a science/technology person, a marketing person and an accounting person," Reeves said, "and some of the team members need to be excellent writers and presenters."
That system worked with Silicon Solar Solutions, which won more than $70,000 in cash and $40,000 in in-kind awards in business plan competitions in 2010.
Douglas Hutchings, who competed on the team and then became its president and CEO when it became a start-up company, said Reeves worked tirelessly to help Silicon Solar Solutions succeed.
"She's one of the more giving people that I know, especially when it comes to her time," Hutchings said. "She has, without fail, always been there for us, even on a moment's notice. Entrepreneurship is tough and a strong support system is vital, and she's always been perfectly willing to help when you ask for it. Dr. Reeves has been fantastic and instrumental in getting us to where we are."
Trish Flanagan, who competed with Picasolar, a team that won more than $300,000 at competitions in 2013, agreed that Reeves is committed to her students.
"For Carol, setbacks are a sign to think of something else, to work around them," Flanagan said. "She's a fiercely determined, hard worker. At every one of our competitions, she spent hours and hours going over our business plans. She's got a big place in her heart for people and their needs."
Flanagan also sees something else that Reeves has in common with the best college coaches, like a Saban or a McDonnell.
"Her secret magic is recruiting," she said. "She has the ability to see people's raw talent and their willingness to work hard. She seeks it out and nurtures it."
Where Entrepreneurs Get Started
Many believe the University of Arkansas is home to the most successful entrepreneurship program in the world with a teacher known nationally as "The Coach" for her ability to help students and faculty turn scientific discovery, research and ideas into start-up companies. Find out what makes Carol Reeves and the U of A entrepreneurship program so strong in this short video.
Learn more about the entrepreneurship program at the University of Arkansas.
Related News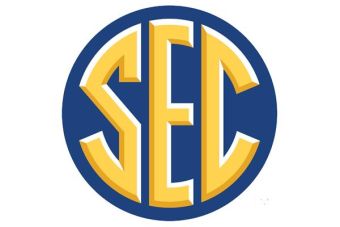 SEC Honors Reeves
Entrepreneurship Professor Carol Reeves was recently recognized by the Southeastern Conference for her national contribution to teaching and research, earning the university's 2014 Faculty Achievement Award. Read the full story.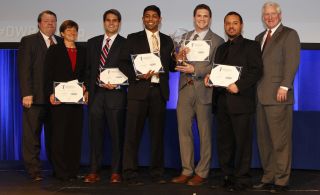 Near Sweep For U of A
Students from the University of Arkansas won five of six categories including first place at the 2014 Donald W. Reynolds Governor's Cup Collegiate Business Plan Competition. Read the full story.