Welcome Back!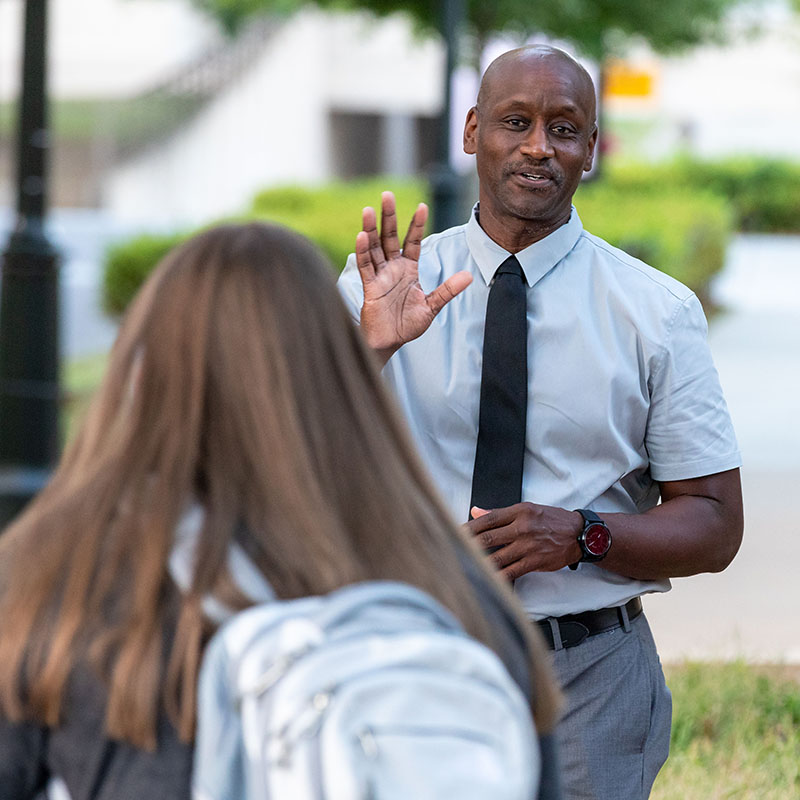 Dear Students,
Whether you are returning from winter break or taking your first classes at the U of A, it is my pleasure to welcome you to campus for the spring semester.
Each semester brings new challenges and an awareness that the grades you earn will have long-term consequences, which can be daunting. But each semester also offers new, potentially life-changing opportunities, which is exhilarating. You just have to be deliberate in pursuing those opportunities. I encourage you to plan to make the most of this semester and to tenaciously follow that plan from the first day of class to the end of finals week.
See below for a list of university resources that can support your efforts. Take advantage of everything we have to offer!
I wish you all a fun, productive spring semester and look forward to seeing you around campus.
Charles Robinson, Ph.D.
Chancellor
Helpful Resources for New and Returning Students