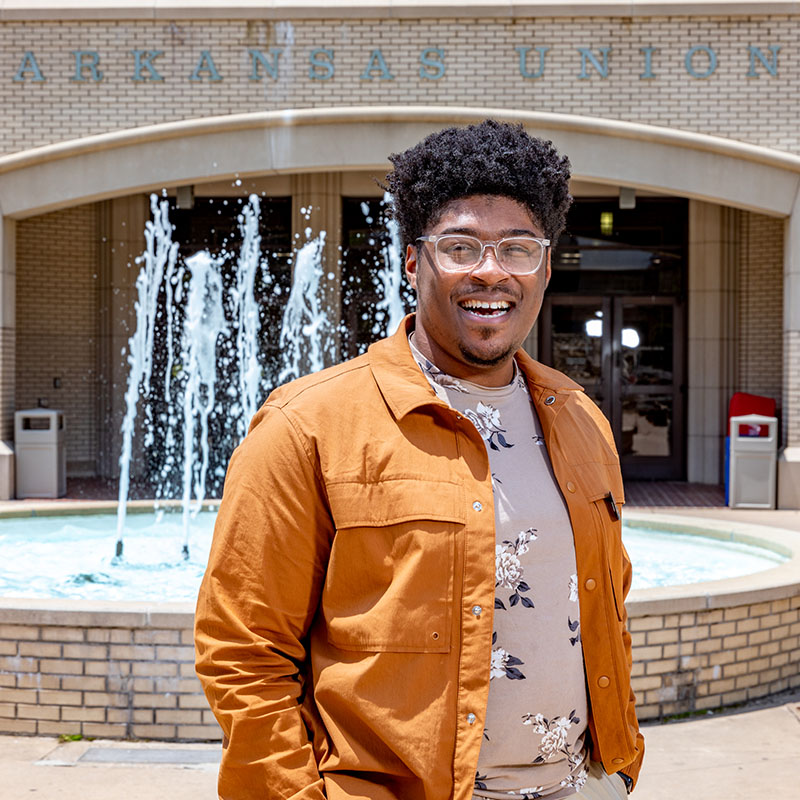 Jonathan Stubblefield
Little Rock, Ark.
Jonathan Stubblefield is a senior biology major that has been involved throughout campus from the beginning, working with Associated Student Government, Lead Hogs and most recently the Office of Student Activities.
As a native Arkansan, Stubblefield came to the U of A because he could tell that other students felt a connection to the campus, like one big family. It was a connection he wanted for himself.
"I have developed friendships with like-minded individuals who share the same goals and aspirations as me," he said. "This has made me want to pursue greater things as well. There are so many communities here that anyone can find their niche."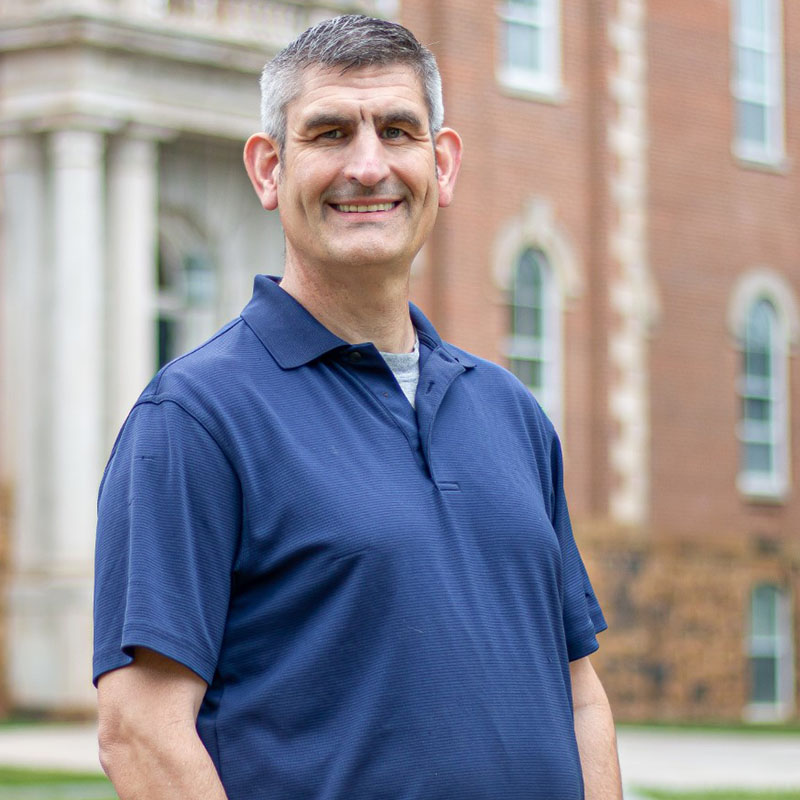 Dietrich Thurston
Clemson, South Carolina
After being academically dismissed from the U of A years prior and then serving his country in Afghanistan, Dietrich Thurston realized there was more he wanted to accomplish and dreams he hadn't yet achieved.
His path back to the U of A led him to a bachelor's degree in Agriculture and a master's degree in Crop, Soil and Environmental Science.
"In the bunker, I thought to myself, 'What the heck am I doing?'" he said. "I realized in that moment that life is not a permanent thing. When it's over, I want to look back and think that I accomplished all the goals I wanted to accomplish and realize my dreams."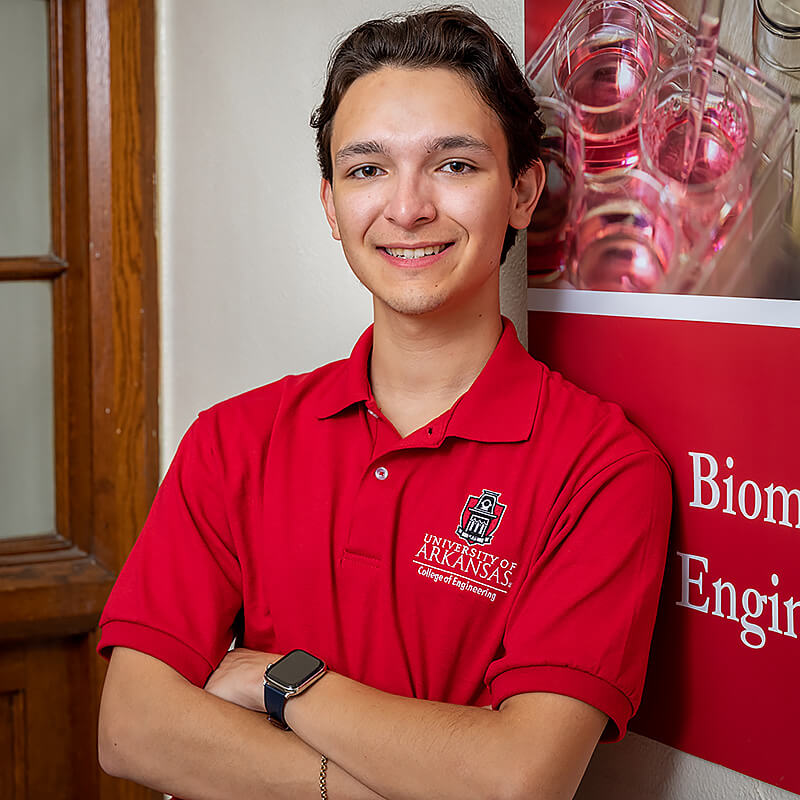 Gerson Fajardo-Brühl
Bentonville, Arkansas
Recent graduate Gerson Fajardo-Brühl wore a lot of hats during his four years as an undergraduate student at the U of A. Fajardo-Brühl was the Director of Student Safety in Associated Student Government, he also was a student ambassador for the Office of Admissions, and he worked in the Pat Walker Health Center clinical lab, all while earning his degree in biomedical engineering. To him, it was the way he knew he could grow as a leader and give back to his community that adopted him as a teenager.
"Being a part of the Northwest Arkansas community and campus community at large is one of the most rewarding things that I've had the opportunity to experience," he said. "I could not have made a better choice than to become a Razorback."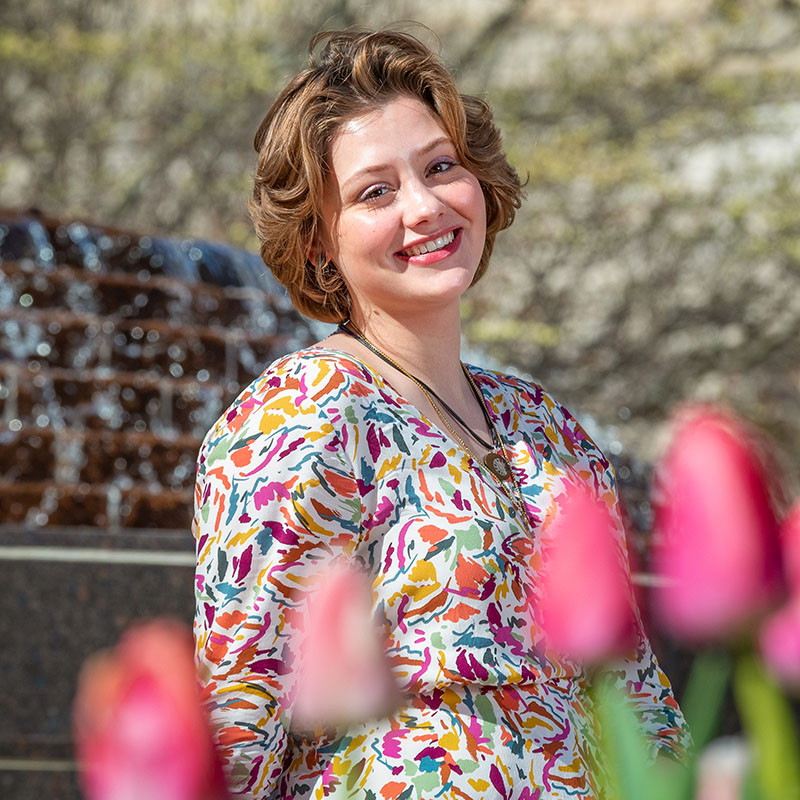 Jenna Klewsaat
Colorado Springs, Colorado
Sophomore Jenna Klewsaat has faced numerous challenges in her young life, but she keeps pushing toward her goal: seeing her name on Senior Walk.
"I've learned that once you graduate high school, there's no time limit as to what you can do," she says. "And I've learned that I am where I'm supposed to be right now. I have lived, even if I don't have a degree to show for it…yet."
Since coming to the university, Klewsaat has learned how to ask for help and how to take advantage of the resources offered on the Hill. She's found friends, creative inspiration and – in many ways – a new home. At the U of A, she is surrounded by people who are determined to help her and her fellow students, especially when challenges arise.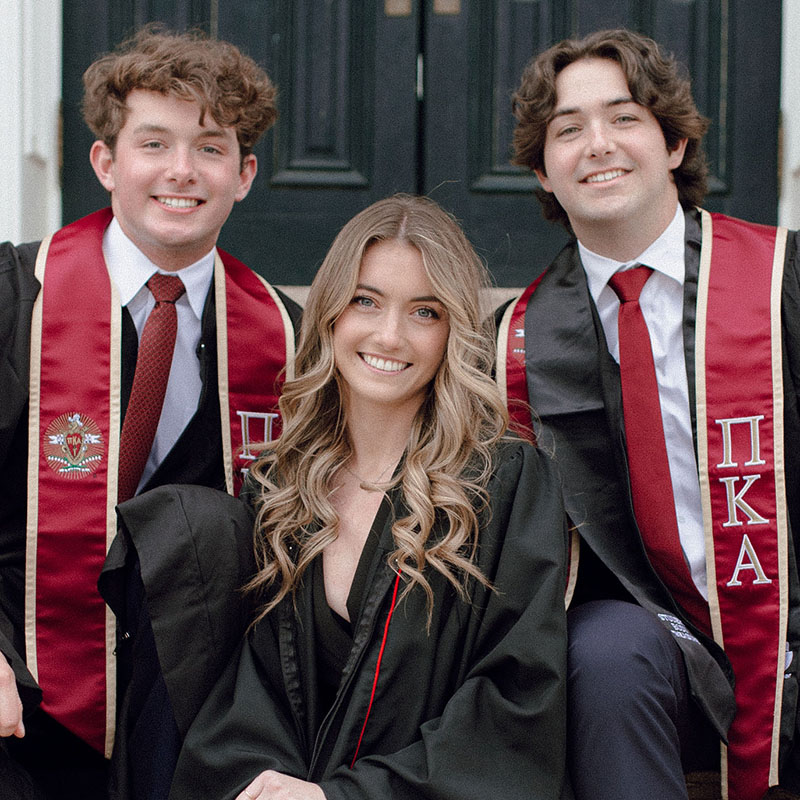 Sophia, Kolby and Grady Schmidt
Overland Park, Kansas
Sophia, Kolby and Grady Schmidt are all siblings who will graduate from the U of A this spring. Sophia, who is the oldest, earned her MBA, while Kolby and Grady (who are two of three triplets in their family) are graduating with degrees in biomedical engineering and supply chain management, respectively.
What's it like going to college with your siblings? Pretty fun, actually, according to them! All three said they grew closer during college, particularly after weathering the COVID-19 pandemic together.
The siblings all worked in the Arkansas Union at some point in their journeys and held executive positions in Greek life (Sophia is a Pi Phi and Kolby and Grady are Pikes). Soon, they will see all three of their names together on Senior Walk!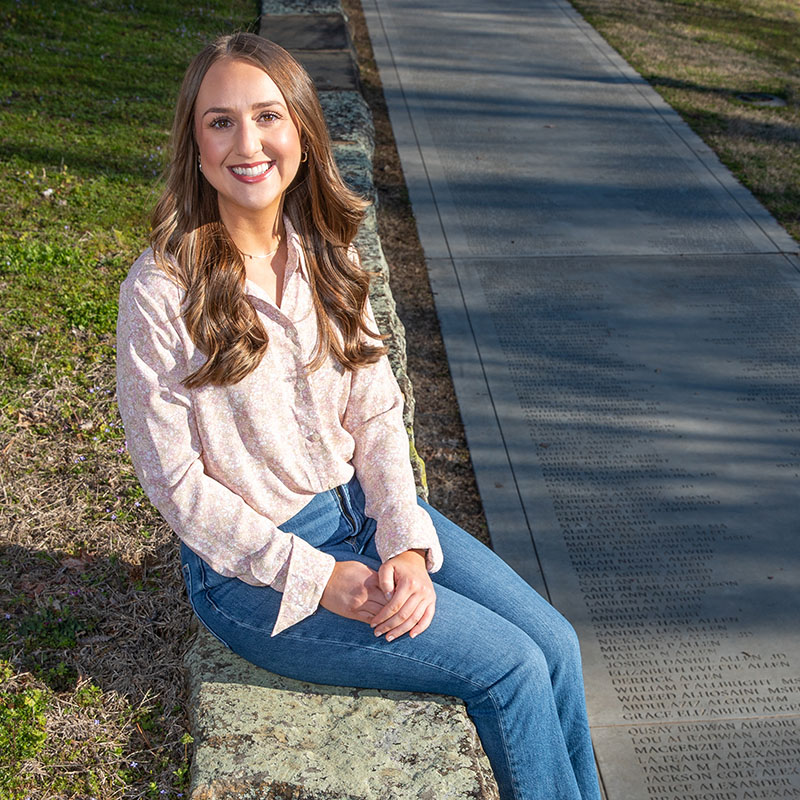 Michaela Parks
Claremore, Oklahoma
Second-year law student Michaela Parks knew the exact moment when she decided to attend the U of A. She was standing at the southeast entrance to campus – the stone wall at the corner of Arkansas Avenue and Dickson Street – when she said, "I could see myself here."
She said she visited the U of A "completely on a whim" during the summer between her junior and senior year in high school. She quickly realized that it was, she says, in that "sweet spot."
Parks, who is a citizen of the Cherokee Nation said, "It felt like a home away from my own."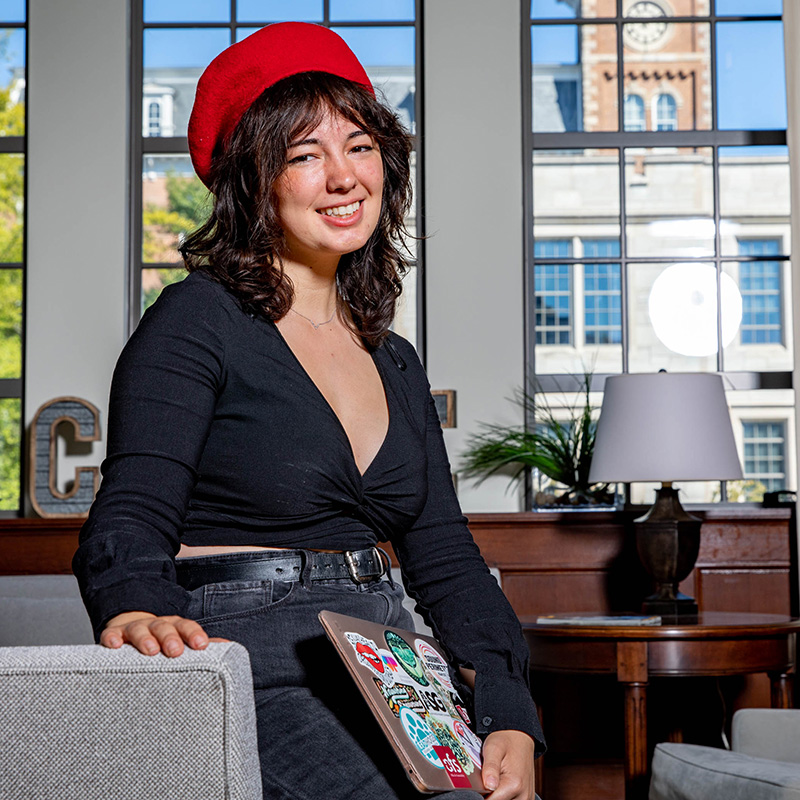 Amelia Southern Uribe
Fayetteville, Arkansas
Amelia Southern Uribe came to the University of Arkansas as an unsure freshman but has since bloomed into an inspired leader.
"I struggled to find my place for a long time," Uribe said. "Being able to be yourself unapologetically is what made me a better person and made me find my place."
Uribe is majoring in broadcast journalism and political science with a minor in sustainability and has grown into a campus leader dedicated to environmental awareness.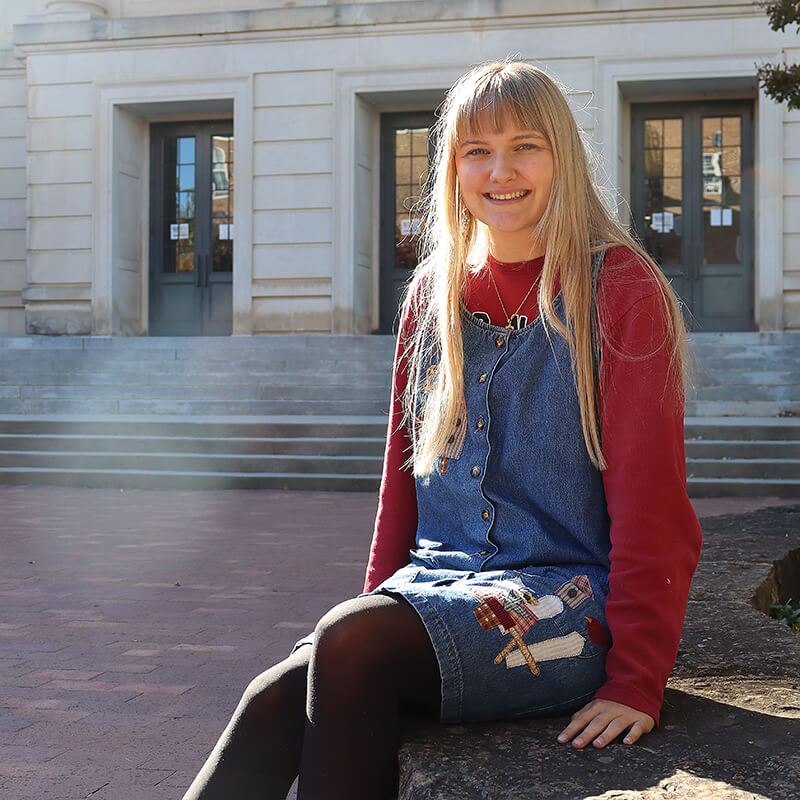 Angel Williams
Bentonville, Arkansas
Angel Williams always wanted to study design. As a first-generation student and a Bentonville native, Williams has found that her path to graduation and a career in interior architecture and design was just 30 minutes from home.
"I feel like there is a lot of emphasis on belonging here," she said. "It's funny, even at a college level where we're on a campus with over 30,000 students, I feel like I have something to be proud of and to belong to more than when I was in high school. It's more individualized, which surprised me."
Williams is now in her third year studying interior architecture and design in the Fay Jones School of Architecture and Design. She entered the university learning remotely during the pandemic.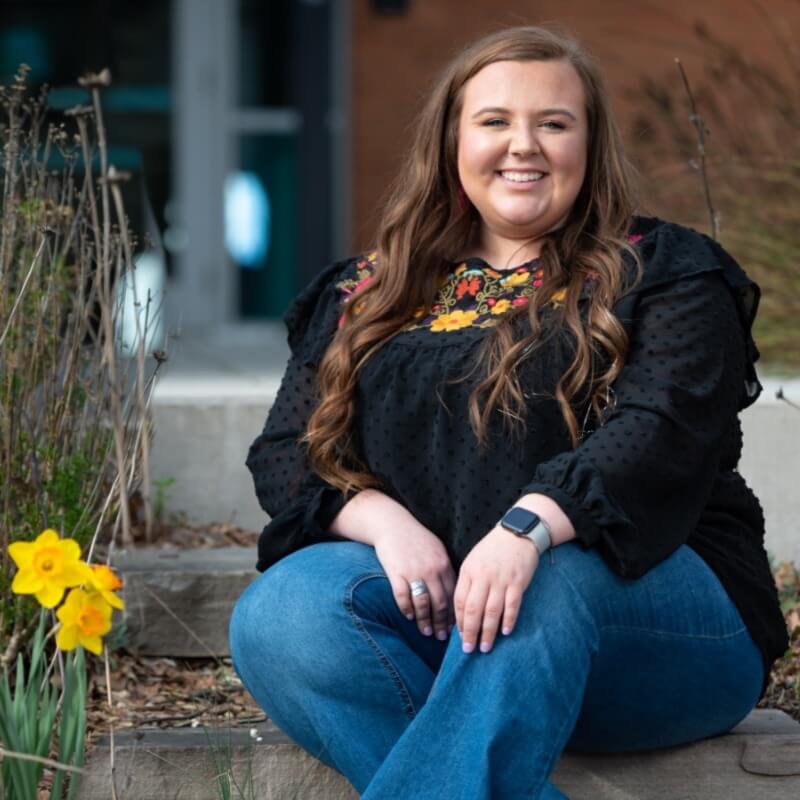 Maddie Templeton
Van Buren, Arkansas
Maddie Templeton's freshman year at @uarkansas in 2020, like so many others, posed an unprecedented challenge. At the height of the pandemic, she struggled to find her place and connect with people on campus. However, she credits the faculty and advisers in @bumperscollege with helping her find clubs and other opportunities to find her place.
"Being a part of Bumpers is being part of a huge family. The faculty and staff truly care about you and want to see you succeed to the best of your abilities."
Now a senior in Agricultural Education, Communication and Technology, she says she has finally found her place and what she wants to do with her life.
"Being willing to put myself out there and experience the culture at the U of A was the best thing I could have ever done for myself."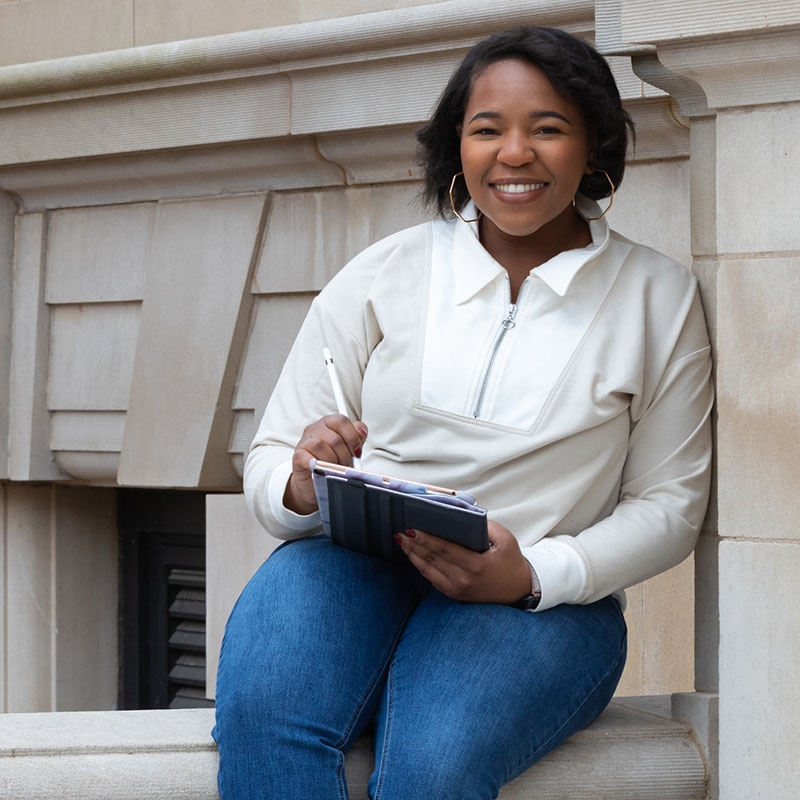 Breanna Kilgore
El Dorado, Arkansas
Breanna Kilgore is an Honors College senior majoring in biomedical engineering and chose to attend the U of A because it felt like home.
"I have developed deep relationships with friends and mentors that have encouraged me in my journey, she says. I love the Fayetteville area and I have learned so much about myself and others while being here."
As a freshman, Breanna found her connection in the Engineering Career Awareness Program as well as the Honors College Path Program. Those programs surrounded her with other first-generation students and helped her build the community she has now. She also earned opportunities to conduct research at Johns Hopkins and learn a new language in Geneva, Switzerland.
"I aspire to become an engineer in the realm of global health," she says. "The skills I have gained here at the U of A have prepared me for the future."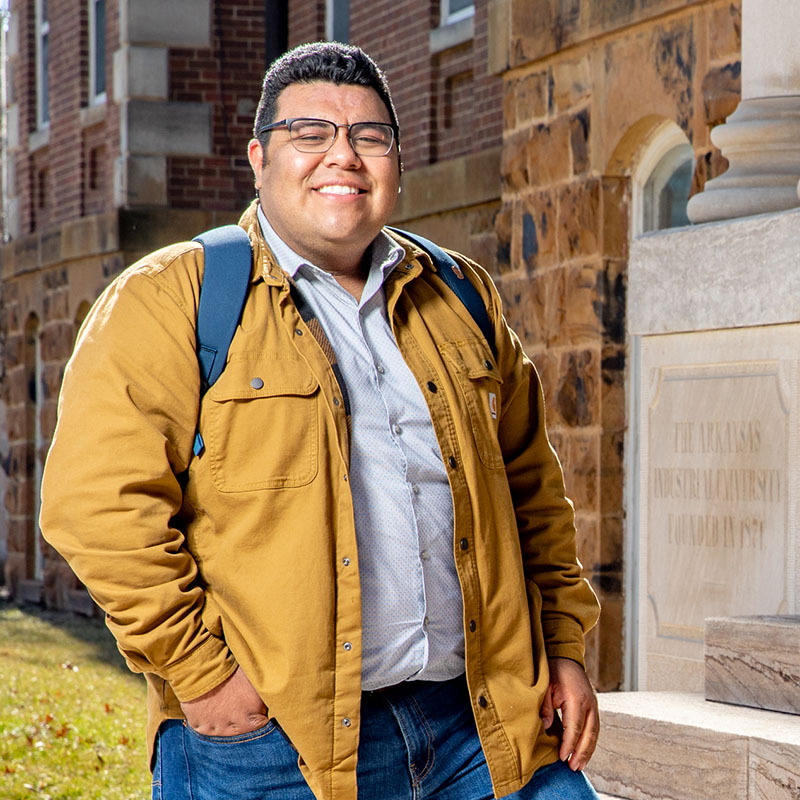 Ismael Salgado
Springdale, Arkansas
For Ismael Salgado, there was never any question that he would attend college.
After graduating high school, he enrolled with a major in biology, with the plan of going on to the pre-dental track. "I knew I wanted to help others," he explains.
Like many students, Ismael found a different calling when he arrived on campus, changing his major to social work, with a minor in substance use disorders, he found his place.
"That is where I excelled academically and loved what I was learning at the U of A."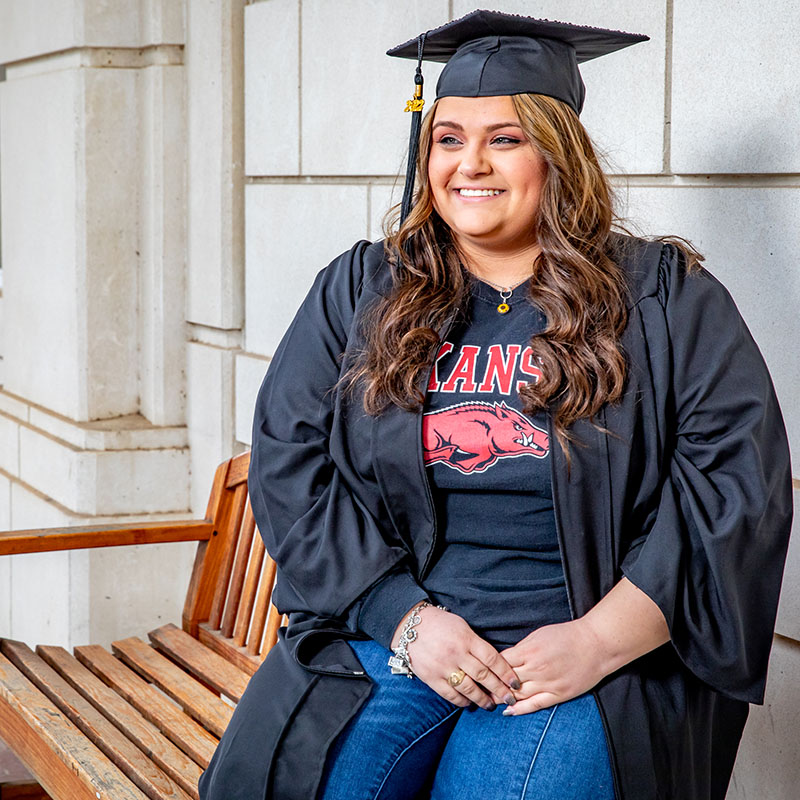 Sydney Novak
Houston, Texas
Sydney Novak is a new graduate from the U of A, earning her bachelor's in interdisciplinary studies in Fall 2022. Novak is from Houston, Texas and learned during her time as a student that the U of A provided her more opportunities than she ever thought possible.
"The University of Arkansas has truly helped me find what I want from life. In 2016, I started at a community college with the hope of going to a four-year school. I had so many different paths that I thought would be the one, yet nothing truly stuck, until I came to Fayetteville. I was able to figure out what I truly enjoyed and was able to progress, academically and personally."
Even though she has already graduated, she plans to stay in Fayetteville and "soak in all the beauty that Northwest Arkansas has to offer."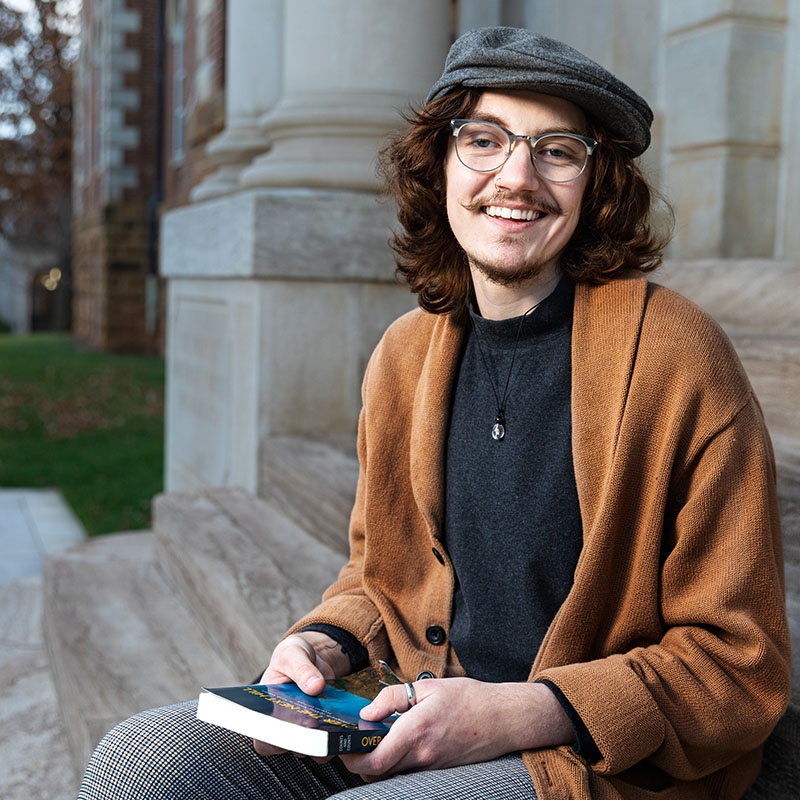 Oliver Phillips
Springdale, Arkansas
Oliver Phillips, an anthropology major from Springdale, was homeschooled until he transferred to a small arts school where the graduating class was only 60 students!
As a freshman, Oliver was paired with a mentor through the Freshman Commuter Student Success Program, which helps freshmen living off campus access the academic support and resources they need. With his mentor's help, he says, "I was quickly surprised to discover campus is actually very quaint," and Oliver attributes his early comfort on campus to the program.
Now, as a senior, Oliver is a mentor himself and is still friends with prior mentees saying "I've loved what I've done since day one."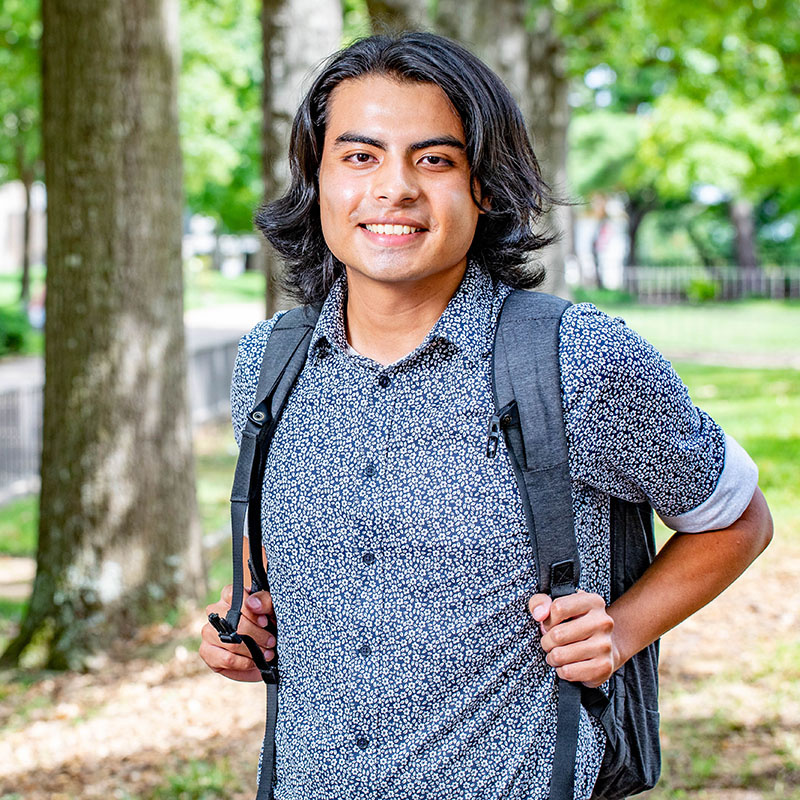 Erick Soto
Springdale, Arkansas
Junior Erick Soto, an international studies and political science major from Springdale, dreamed of attending the U of A since he was in elementary school. One day, his class was visited by a few Razorback football players and from then on, he knew where he wanted to go to college. Now, he is making an impact on campus, working as a peer mentor and helping his fellow students blaze their path on their journey to earning a degree.
"The community is what keeps me here at the U of A. Knowing that I belong here and not be rejected is wonderful. Plus, Razorback football, basketball and all the other sports are really cool to be a part of." – Erick Soto
Watch more about Erick in the ShortTakes Episode: Determined to Succeed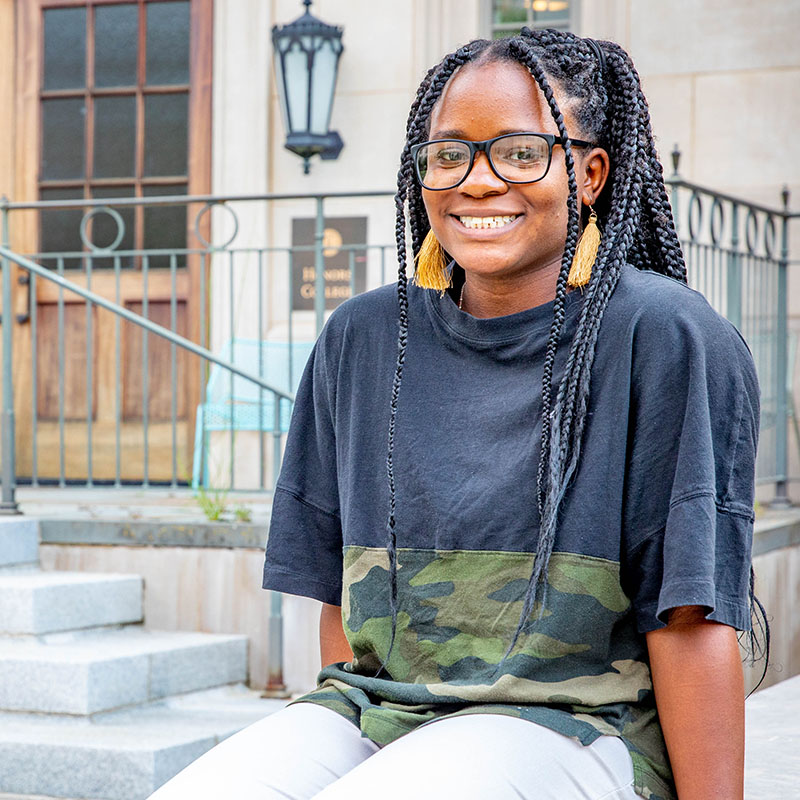 Kennedy Hicks
Little Rock, Arkansas
Sophomore Kennedy Hicks, a Little Rock native majoring in biology and minoring in child services, chose to go to the U of A because it felt the most like home. She was able to meet many people through the Path Program in the Honors College, and she also had the opportunity to work with Dr. Tameka Bailey at her biomedical research camp in the Arkansas Delta.
"I love that the U of A encourages me to find my own pathway toward my goals. From the students to the faculty, I have made so many meaningful connections that could last me a lifetime of happiness. I'm still experiencing so much and enjoying every step of the way." – Kennedy Hicks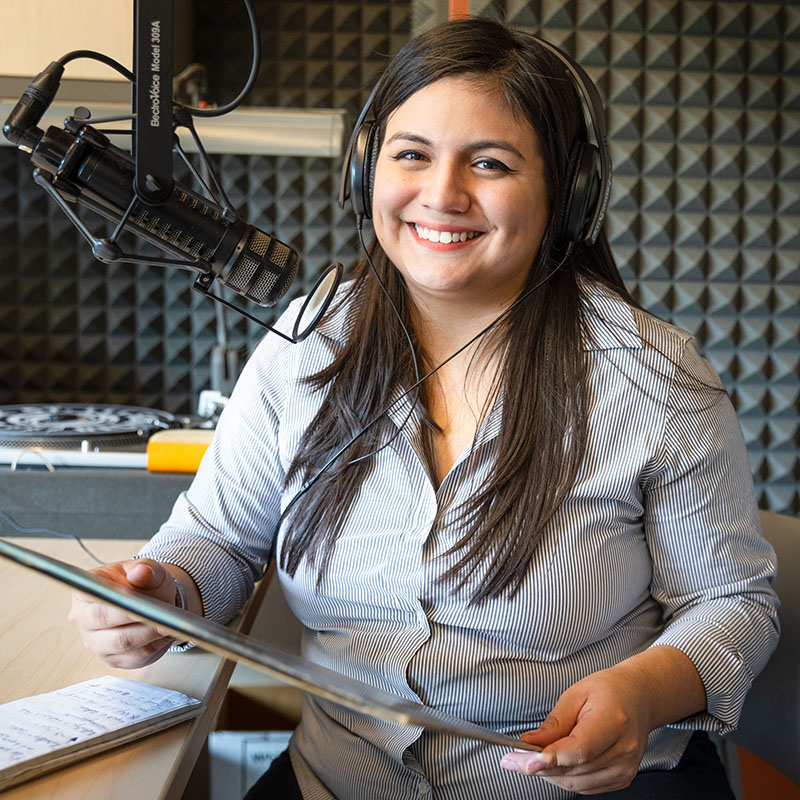 Rachell Sanchez-Smith
Rogers, Arkansas
Rachell Sanchez-Smith dreamed of being a reporter ever since she studied journalism at Rogers High School.
"I was the weird newspaper kid," she said. "And I wore that title proudly!"
The daughter of a Peruvian immigrant, Sanchez-Smith has always been interested in human rights and politics. She participated in the University of Arkansas' Lemke Journalism Project, an annual newspaper program for Northwest Arkansas high school students interested in writing about diversity issues, but she didn't think becoming a reporter was something she could do beyond high school.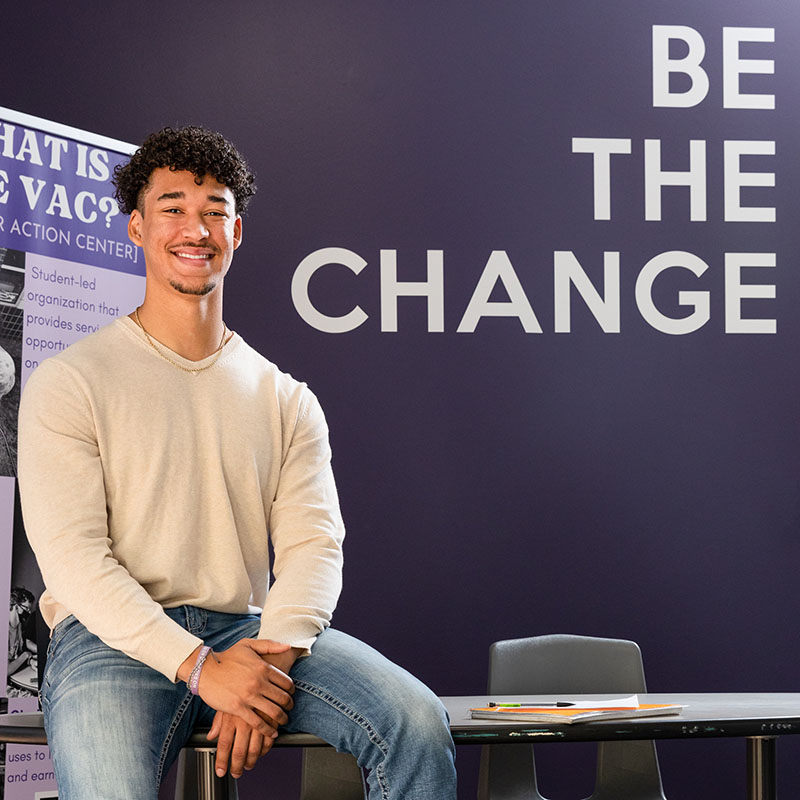 Gary Jackson
Pocahontas, Arkansas
Originally from Pocahontas, Arkansas, Gary Jackson visited the University of Arkansas as a junior in high school, and, as he puts it, "instantly knew that this was the school for me."
"Besides being a Darren McFadden fan growing up, I have always loved the state of Arkansas and take pride in calling it my home," he says. "I knew that certain features, such as the Honors College and RSOs [registered student organizations] offered, the wide array of events offered to students, and, most importantly, Hog sports, would allow me to shape my college career into one that I would love."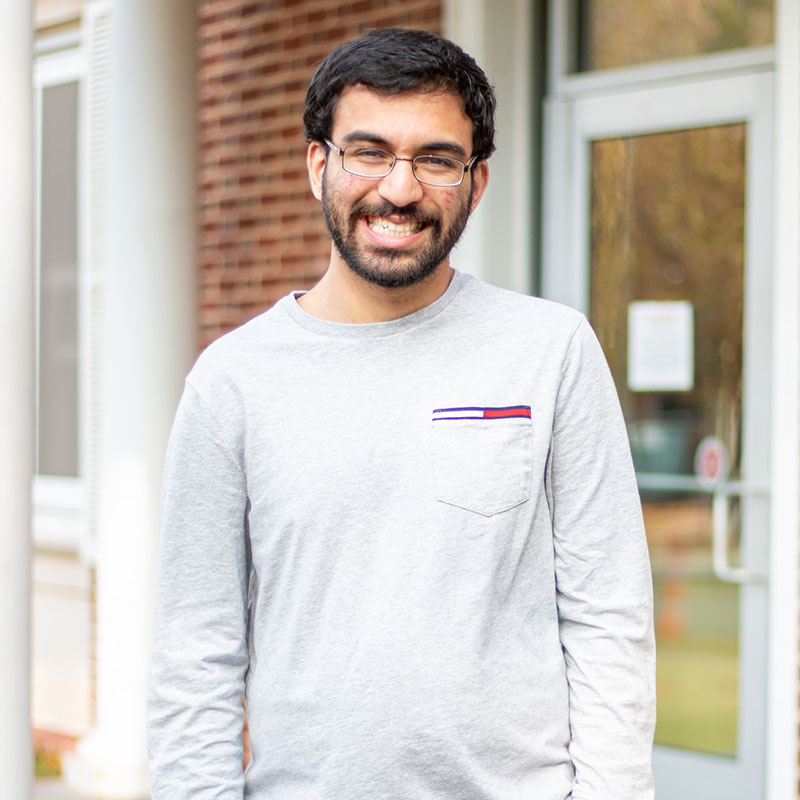 Sherjeel Naeem
Greenwood, Arkansas
Growing up in Greenwood, Arkansas, with parents who immigrated from Pakistan, Sherjeel Naeem lived between two cultures – an experience that helped him understand the struggles of international residents integrating into another country.
"Because both of my parents were immigrants, I can imagine how much of a struggle it was for them to adapt to a completely new way of life with new customs and language," he said.