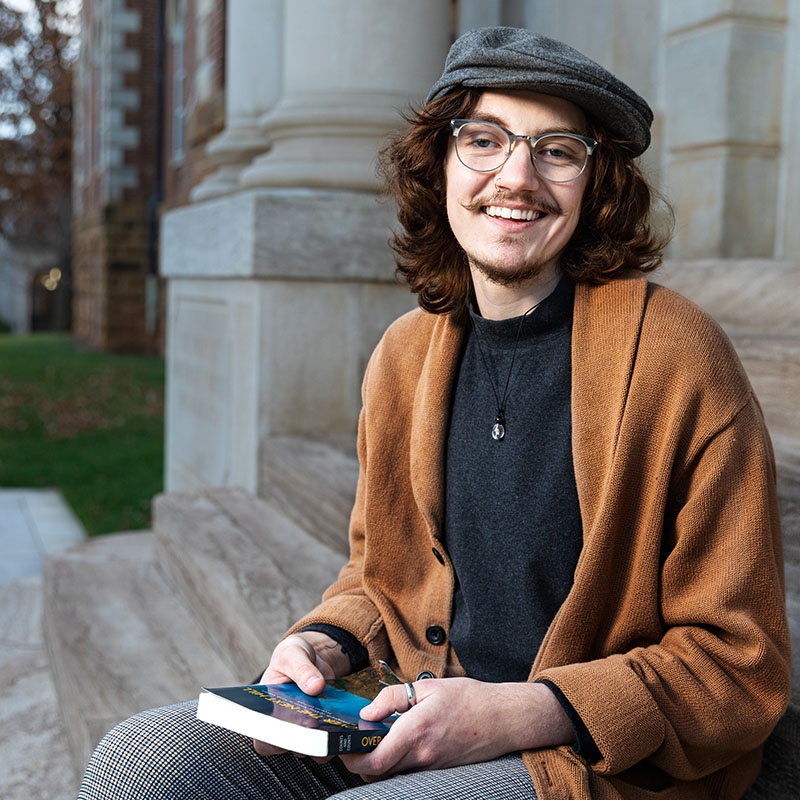 Oliver Phillips
Springdale, Arkansas
Oliver Phillips, an anthropology major from Springdale, was homeschooled until he transferred to a small arts school where the graduating class was only 60 students!
As a freshman, Oliver was paired with a mentor through the Freshman Commuter Student Success Program, which helps freshmen living off campus access the academic support and resources they need. With his mentor's help, he says, "I was quickly surprised to discover campus is actually very quaint," and Oliver attributes his early comfort on campus to the program.
Now, as a senior, Oliver is a mentor himself and is still friends with prior mentees saying "I've loved what I've done since day one."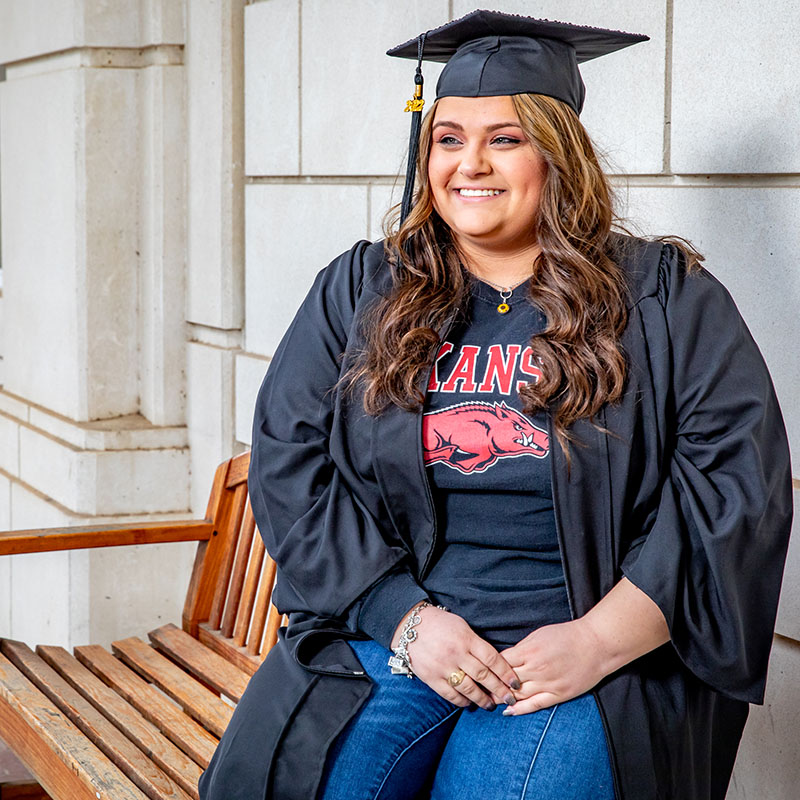 Sydney Novak
Houston, Texas
Sydney Novak is a new graduate from the U of A, earning her bachelor's in interdisciplinary studies in Fall 2022. Novak is from Houston, Texas and learned during her time as a student that the U of A provided her more opportunities than she ever thought possible.
"The University of Arkansas has truly helped me find what I want from life. In 2016, I started at a community college with the hope of going to a four-year school. I had so many different paths that I thought would be the one, yet nothing truly stuck, until I came to Fayetteville. I was able to figure out what I truly enjoyed and was able to progress, academically and personally."
Even though she has already graduated, she plans to stay in Fayetteville and "soak in all the beauty that Northwest Arkansas has to offer."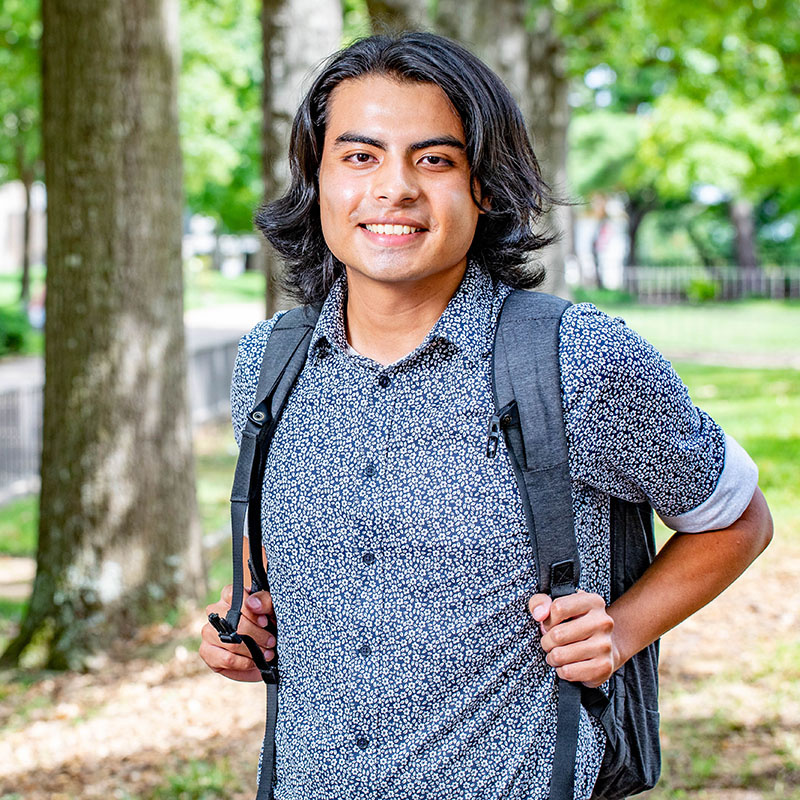 Erick Soto
Springdale, Arkansas
Junior Erick Soto, an international studies and political science major from Springdale, dreamed of attending the U of A since he was in elementary school. One day, his class was visited by a few Razorback football players and from then on, he knew where he wanted to go to college. Now, he is making an impact on campus, working as a peer mentor and helping his fellow students blaze their path on their journey to earning a degree.
"The community is what keeps me here at the U of A. Knowing that I belong here and not be rejected is wonderful. Plus, Razorback football, basketball and all the other sports are really cool to be a part of." – Erick Soto
Watch more about Erick in the ShortTakes Episode: Determined to Succeed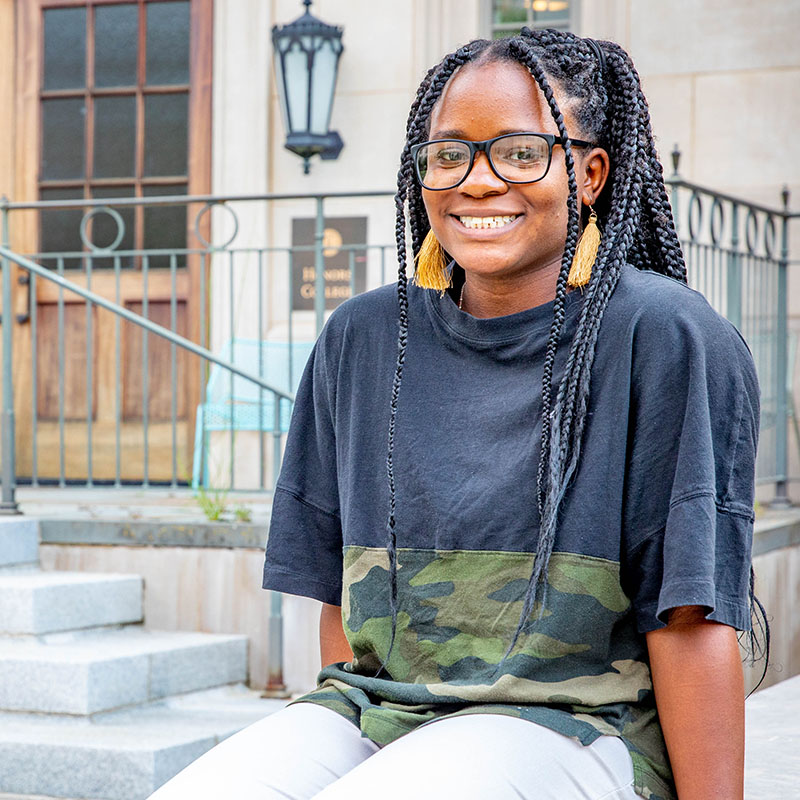 Kennedy Hicks
Little Rock, Arkansas
Sophomore Kennedy Hicks, a Little Rock native majoring in biology and minoring in child services, chose to go to the U of A because it felt the most like home. She was able to meet many people through the Path Program in the Honors College, and she also had the opportunity to work with Dr. Tameka Bailey at her biomedical research camp in the Arkansas Delta.
"I love that the U of A encourages me to find my own pathway toward my goals. From the students to the faculty, I have made so many meaningful connections that could last me a lifetime of happiness. I'm still experiencing so much and enjoying every step of the way." – Kennedy Hicks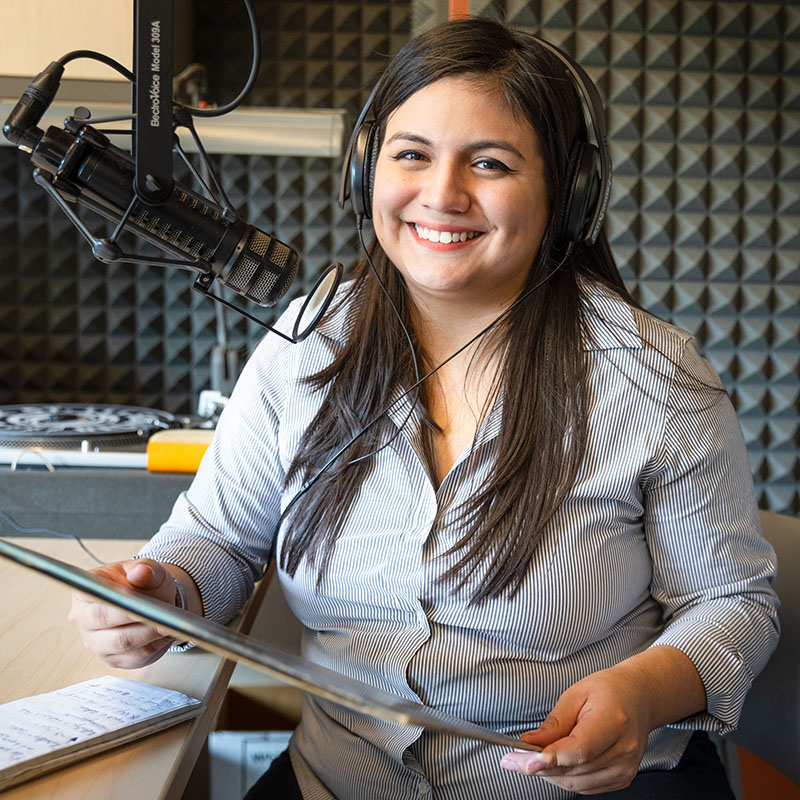 Rachell Sanchez-Smith
Rogers, Arkansas
Rachell Sanchez-Smith dreamed of being a reporter ever since she studied journalism at Rogers High School.
"I was the weird newspaper kid," she said. "And I wore that title proudly!"
The daughter of a Peruvian immigrant, Sanchez-Smith has always been interested in human rights and politics. She participated in the University of Arkansas' Lemke Journalism Project, an annual newspaper program for Northwest Arkansas high school students interested in writing about diversity issues, but she didn't think becoming a reporter was something she could do beyond high school.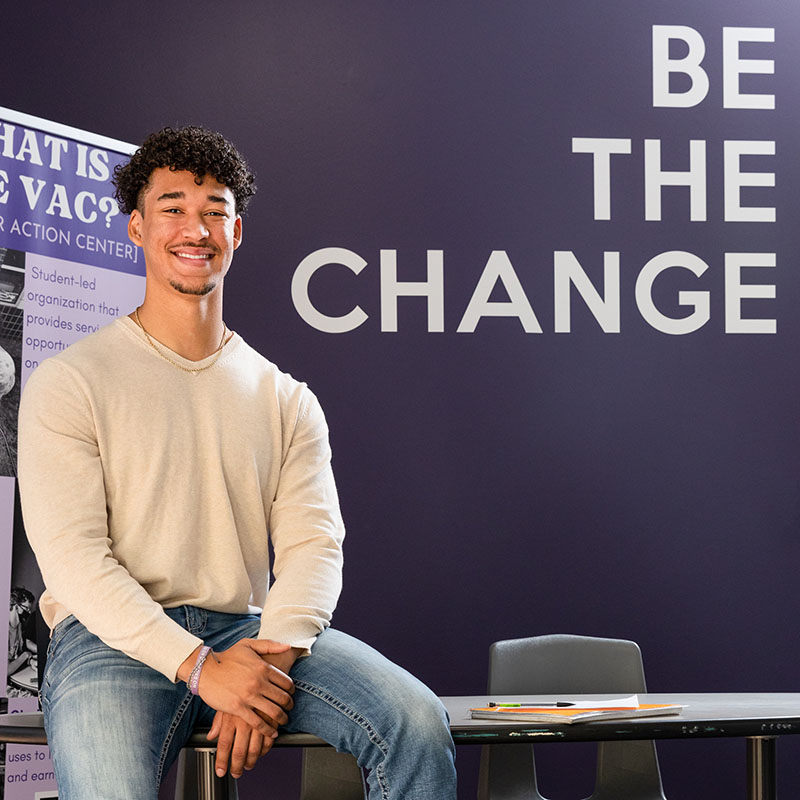 Gary Jackson
Pocahontas, Arkansas
Originally from Pocahontas, Arkansas, Gary Jackson visited the University of Arkansas as a junior in high school, and, as he puts it, "instantly knew that this was the school for me."
"Besides being a Darren McFadden fan growing up, I have always loved the state of Arkansas and take pride in calling it my home," he says. "I knew that certain features, such as the Honors College and RSOs [registered student organizations] offered, the wide array of events offered to students, and, most importantly, Hog sports, would allow me to shape my college career into one that I would love."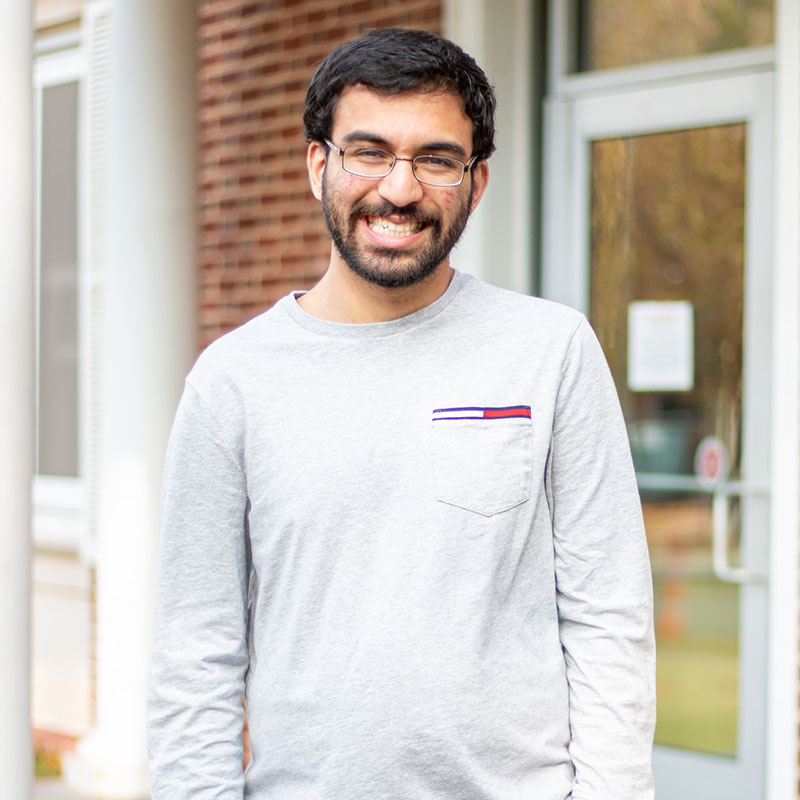 Sherjeel Naeem
Greenwood, Arkansas
Growing up in Greenwood, Arkansas, with parents who immigrated from Pakistan, Sherjeel Naeem lived between two cultures – an experience that helped him understand the struggles of international residents integrating into another country.
"Because both of my parents were immigrants, I can imagine how much of a struggle it was for them to adapt to a completely new way of life with new customs and language," he said.