Visit Our Campus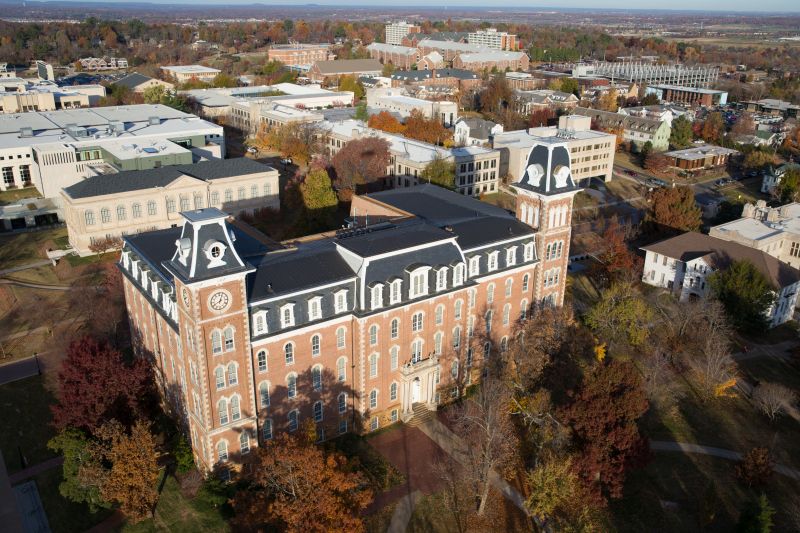 Explore
Come and explore our scenic, historic hilltop campus, overlooking one of the nation's top college towns and fastest-growing regions. It's a place made for adventure.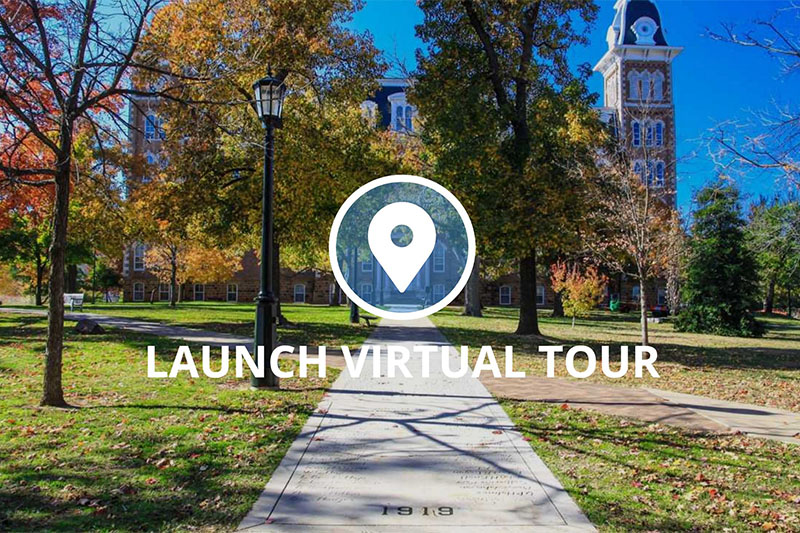 Virtual Tour
Take our virtual tour to take a look at the University of Arkansas campus and residence halls for yourself.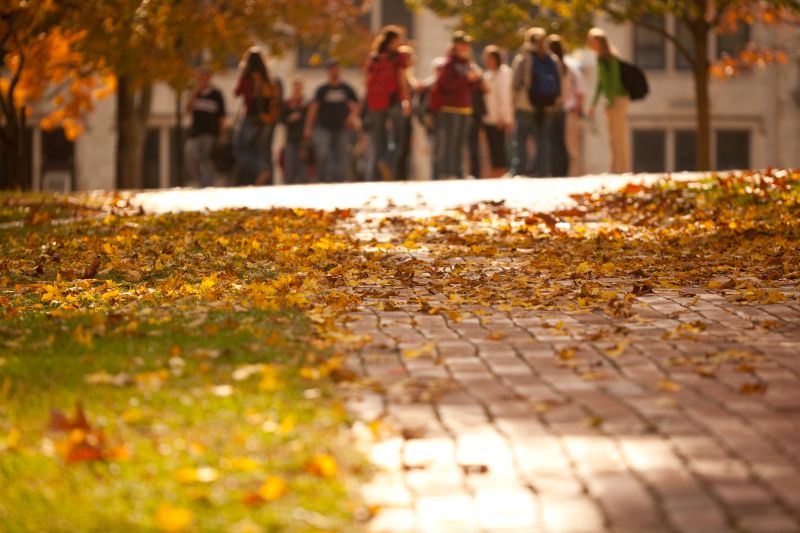 Prospective Student Visits
There's no better way to learn about the University of Arkansas than to visit our campus. Please register in advance so we can make all the necessary arrangements, connecting you with the right people and information.
Find Your Way
When you visit the U of A, make sure you have directions, parking information and watch our virtual tour to become familiar with our campus.
Driving Directions
Parking on Campus
There are a lot of parking options for visitors in one of our three parking garages. A map of all parking options can be found below.
Locate a Public Parking Garage
Arts
Visitors with an eye for the arts will find plenty to do – and see – on the University of Arkansas campus. The campus has long supported the performing and visual arts through academic programs and public offerings.
Galleries and Grounds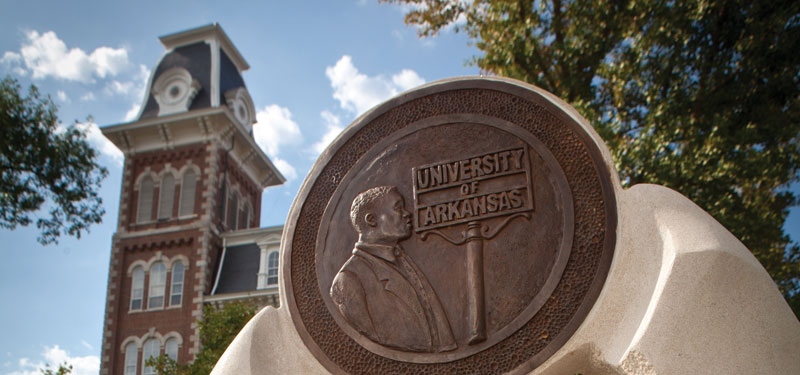 The Fulbright Peace Fountain and Sculpture in the center of the university's historic campus core highlights the U of A's collection of outdoor art. The Silas Hunt memorial sculpture and Courage to Lead, a bronze sculpture by Native American artist Denny Haskew, are also located in the same area of campus.
The Fine Arts Center, built in 1950 and designed by renowned architect Edward Durell Stone, features the Fine Arts Gallery, Fine Arts Library, the University Theatre and Stella Boyle Smith Concert Hall.
The Fine Arts Gallery features a robust rotation of exhibitions of student artwork in all media. Open every day except Saturday, the gallery sometimes displays the work of visiting artists and professors, who also provide lectures and guest studios.
Performing Arts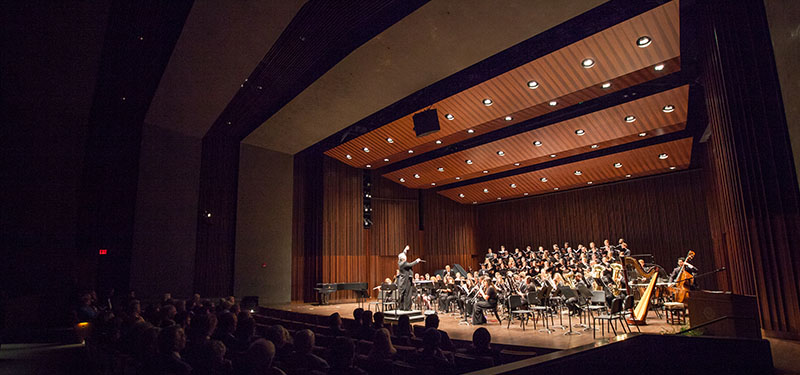 The Jim and Joyce Faulkner Performing Arts Center hosts many performing arts events on campus including theatrical performances staged by the Music Theatre, Shakespeare Theatre and Boar's Head Summer Theatre. The facility also hosts university musical groups such as the University Symphony Orchestra, Concert Band, Wind Symphony, Symphonic Band, Jazz Band, Concert Choir and Master Chorale.
The University Theatre, operated by the department of theatre, starts its theatrical season in the fall with dramas, comedies and musicals performed and produced by a student cast and crew.
Explore Campus
We invite you to spend a few hours, a weekend or the next few years exploring our beautiful campus. Here are a few thing you don't want to miss.
History Surrounds You
Historic Markers
As one of the nation's top research universities, we are proud of our past and the many outstanding achievements our students, faculty and alumni have made since 1871. We celebrate significant research, intellectual achievements, notable leaders, outstanding alumni, historic events, sites and campus lore with historical markers located across campus.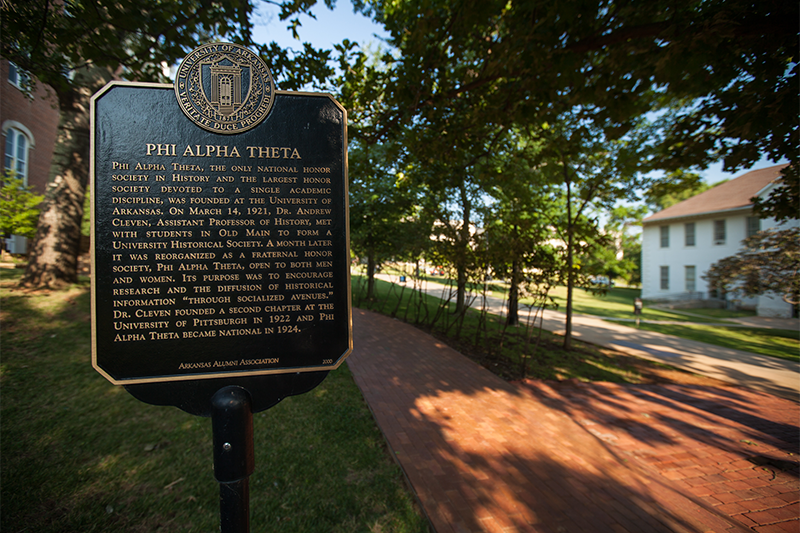 Historic Timeline
The U of A has been a rich part of Arkansas' history for nearly 150 years. Home to scholars, a U.S. president and many statesmen over the years, the U of A builds a foundation for success.
Where to Meet, Eat and Stay
It's easy to work up an appetite on campus, so we invite you to take a break and enjoy a meal while you're here. For those of you who want to make it a weekend, we've got you covered.
Walton Conference Hub
Located on the beautiful, historic campus of the University of Arkansas and in the heart of downtown Fayetteville, our facilities offer small and large meeting rooms, breakout rooms, private boardrooms, a large auditorium and banquet rooms.
Dining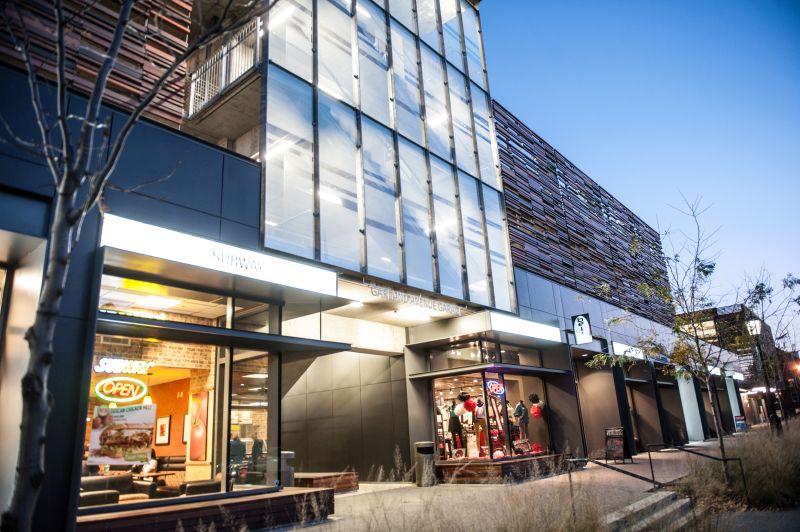 No matter what you're in the mood for, our campus eateries offer something that's sure to hit the spot.
Carnall Hall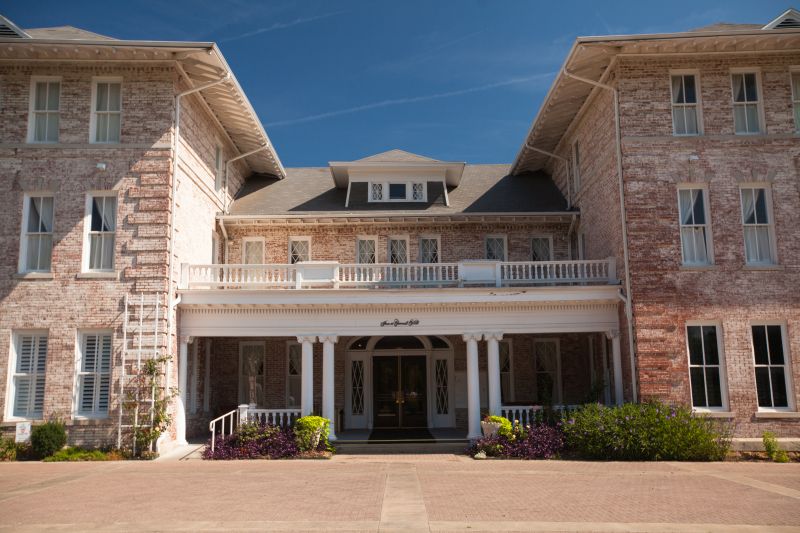 Recognized as one of the Top 50 Hotels in the South by Conde Nast Traveler, the Historic Inn at Carnall Hall is the front porch of the University of Arkansas, offering the finest in gracious Southern accommodations.
Beyond Campus
Northwest Arkansas is considered one of the best places to live in the U.S. with some of the nation's best outdoor amenities and most spectacular hiking trails within a short drive of campus.
Crystal Bridges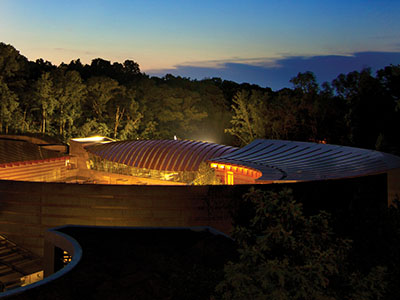 Quickly gaining recognition as a nationwide center for arts and culture, Northwest Arkansas is home to Crystal Bridges Museum of American Art. This world-class museum features a permanent collection of art spanning five centuries, from the Colonial era to the current day. The collection includes several works considered masterpieces. Crystal Bridges also offers miles of wilderness trails and a unique dining experience. If that's not enough, admission is free.
Food and Shopping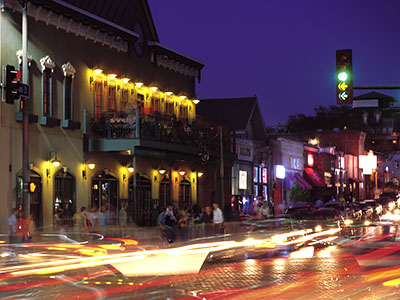 Dickson Street, one of the state's most popular entertainment districts, is just a short walk from campus. A part of Fayetteville's downtown historic district, Dickson Street offers a variety of restaurants, boutiques, galleries and clubs unique to the area. Fayetteville's historic square, College Avenue and the area around the Northwest Arkansas Mall are also great places for shopping and dining. They Fayetteville Farmers' Market, an area tradition since 1974, was recently named one of "America's Favorite Farmer's Markets."
Outdoor Opportunities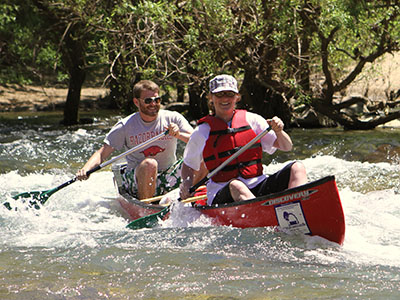 Northern Arkansas is a natural wonder of forests, mountains and lakes framed by picturesque rivers and streams. Devil's Den State Park is a short distance south of Fayetteville. Beaver Lake is 30 minutes to the northeast. Hawksbill Crag and the Buffalo National River, America's first National River and one of the few remaining undammed rivers in the lower 48 states, are an hour's drive to the east. Even closer to campus, Fayetteville's Botanical Garden of the Ozarks is another great outdoor option.
A Great Place to Call Home