Quick Facts
Founded in 1871 as a land-grant college and state university, the University of Arkansas established its campus on a hilltop overlooking the Ozark Mountains. There were few facilities and little money that first academic year, but the eight students and three faculty members who gathered for classes in 1872 showed the same dedication to learning and commitment to excellence that has carried the University of Arkansas into the 21st century.
More than 140 years later, the university's enrollment is more than 26,000 and its students represent all 50 states and 120 countries. The university is the state's foremost partner and resource for education and economic development. It serves as the major provider of graduate-level instruction in Arkansas. And its public service activities reach every county in Arkansas, throughout the nation, and around the world.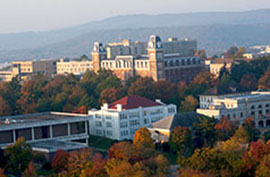 Quick Facts
Location: Fayetteville, Arkansas
Founded: 1871
Chancellor: Joseph E. Steinmetz (Beginning January 2016)
Endowment market value: $948.6 million (end of FY 2015)
Research expenditures: $133.7 million (FY 2015)
Students
Enrollment: 26,754 (Fall 2015)
Student-to-faculty ratio: 19:1
Average ACT: 26
Average high school GPA: 3.6
Six-year graduation rate: 62.5 percent (2009 cohort)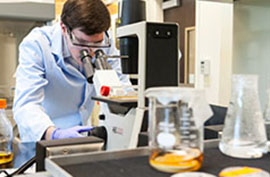 Faculty and Staff
Faculty: 1,384
Staff: 2,035
Academics
Undergraduate majors: 78
Master's degree programs: 86
Doctoral and specialist programs: 50
Graduate certificate programs: 17
Did You Know?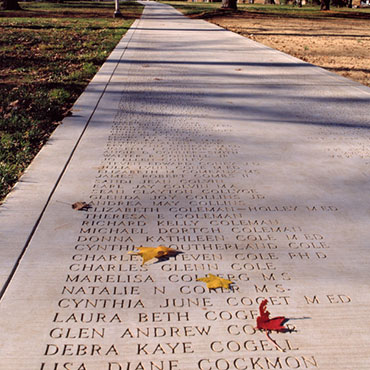 We have about 3 miles of sidewalks imprinted with the names of our graduates. To add your name to Senior Walk, it only takes another two inches (and four years of dedication for your college degree).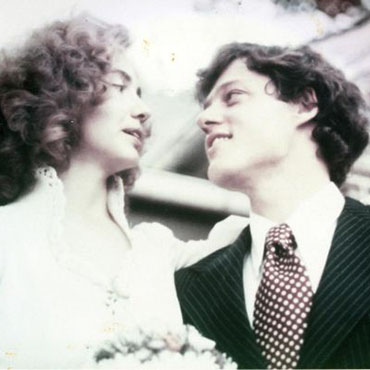 Bill and Hillary Clinton began their careers by teaching law at the University of Arkansas. Before she was a U.S. senator or the nation's secretary of state, Hillary founded our university's legal clinic.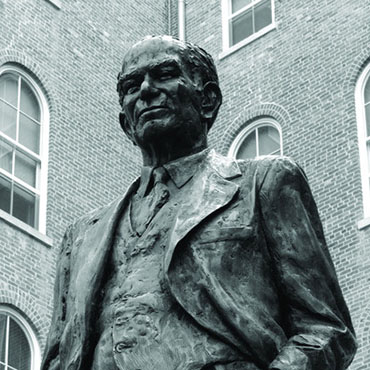 The Fulbright Scholarship Program, the largest international exchange of scholars in the world, was created by J. William Fulbright, a graduate, former president of the university and the longest-serving chair of the Senate Foreign Relations Committee.
Famous Razorbacks
Arts and Entertainment
Janis Kearney, presidential diarist
Bob Sauerberg, president of Condé Nast
Ed Wilson, former Fox TV president
T.J. Holmes,

journalist and television personality
Business and Education
William T. Dillard II, president/CEO of Dillard's department stores
Sonja Hubbard, CEO of E-Z Mart Stores Inc.
Jerry Jones, owner, Dallas Cowboys
Robert Maurer, co-inventor of fiberoptic cable
S. Robson Walton, chairman, Wal-Mart Stores Inc.
Sports
Veronica Campbell-Brown, Olympic Gold Medalist
John Daly, PGA golfer
Jimmy Dykes, former ESPN sportscaster and

head coach of the Razorback women's basketball team

Cliff Lee, MLB pitcher and Cy Young winner
Stacy Lewis, LPGA golfer
Darren McFadden, NFL player
Government
Asa Hutchinson, Arkansas governor
Mike Beebe, former Arkansas governor
John Boozman, U.S. senator
Mark Pryor, former U.S. senator
Princess Areej Ghazi of Jordan
Dale Bumpers, former governor and U.S. senator
David Pryor, former governor and U.S. senator